Fernando Rodriguez Aldudo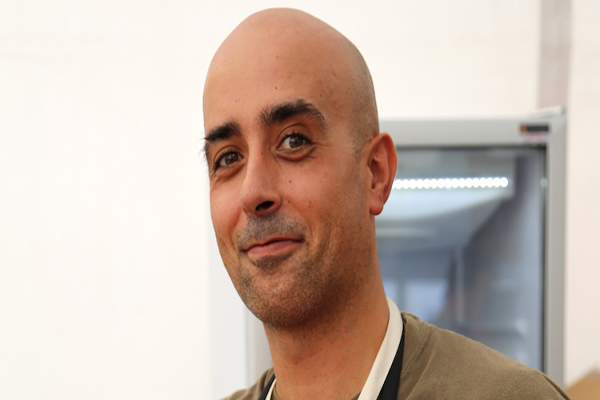 What in your background prepared you for running Queseria 1605?
With a big farm inside the most popular cheese region of Spain (Manchego), it was like a continuous whisper in the wind to build a dairy. There was a big crisis with the price of sheep milk in Spain, and an interesting financial condition. It was the perfect storm…
What do you think are the key issues in the Spanish cheese industry and why?
Perhaps our main problem is explaining to the customers what we are able to do. The big industrial cheese makers get a good price on raw materials, and can make good cheeses at a reasonable price. But the smallest dairies like us can make the best cheeses of the world. I have just come back from a trip to the East Coast of the US, and my cheese is close to the best Comté, Gouda from Holland or Parmigiano Reggiano from Italy. Spanish cheese could join them as one of the best ones. Only the customers have to be convinced of it.
What are the main export markets for the cheeses?
We sell around 30 per cent of our cheese to the US. This is the reason why we are always in touch with the cheese mongers of that country. We find they are open minded people with a lot of enthusiasm to learn about cheeses, PDOs and the like. And then comes UK, France, Germany, Norway, Switzerland and Denmark.
What is your most popular product?
Perhaps our Selección 1605 7 Months cheese. It's a Manchego cheese, so it is a craftsman product from raw milk – it's different to other cheeses. It is sweet and soft, elegant, with plenty of flavours, and nutty, brioche and pineapple notes. You know that Manchego is always the first cheese for us. We have other cheeses that give us a lot of happiness, such as Casa La Aldaba, which is a raw sheep milk cheese, with the ring treated with sherry wine.
How has the business grown over the past few years? How many sheep do you milk?
We started out by selling half of the milk and the other half of the output being used to make cheese, milking around 500 sheep. Nowadays we are milking around 2,000 sheep each day, but we don't buy milk from other producers. We are always looking for the best quality.
What do you consider to be your greatest challenge? Greatest achievement?
Today our greatest challenge is to develop our new project. It's something that we are making with a close group of good friends, based around Spanish cheese. We are looking to work as an affineur for their cheeses and, as we have opened markets in foreign countries, we will perhaps try to sell this cheese all over the world. It looks to be a bit of a challenge, but it is very nice.
My greatest achievement was to give some master classes about cheese around the world. You go to places where everybody is listening to you, and they invite you only because you are a cheese maker. A lot of times I say, sorry, I apologise because you've paid to see someone important, and instead the man here is me.
What does a typical day look like for you?
There aren't typical days for me. Each day is so different. Every day I have to be on my feet very early, because everything should be checked so all goes well with the farm and milking.
Some days the work is elaborate, and another day is travel, paperwork, educating cheese mongers, or I go to the bank and collect money (more important than selling). Every day is different. I couldn't work in a place where every day was the same.
Outside of work, what are your hobbies/interests?
My best interest in my life is my family. I work very hard and this is impossible without the support of my wife Pilar and the smile of my daughter Marina, so I like to spend my time with them, even if it is doing nothing. My hobby is sport. If I have enough time I like to go to the gym, and to practice. I also go to the stadium to see one of my favourite sports, rugby – which is strange for a Spanish person.
Related content