Very much alive Norwegian blue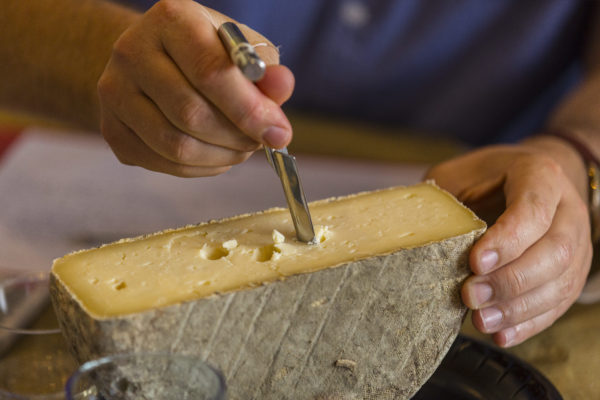 Kraftkar, made by Norwegian producer Tingvollost, won the title of World Champion Cheese at the 29th annual World Cheese Awards last week in San Sebastián, Spain, during the first day of the International Cheese Festival. It was a thrilling event, and made even more thrilling when Kraftkar scooped the Champion of Champions title the next morning.
Gunnar Waagen from Tingvollost seemed stunned by the accolades, but said, "I have no words, this is marvellous news. We are a family-run farm and work long days to make our cheese. We get up early every day and go to bed very late to make the best cheese we can, and so to win this award, I am very proud."
Kraftkar beat off competition from over 3,000 entries, with judge Nick Tsioros, owner of Olympic Cheese in Toronto, saying, "This 12-month aged blue cheese is wonderfully balanced. It has a great crumbly texture, but is soft and smooth on the tongue. The mould has developed nicely and comes across really well in the overall flavour of the cheese."
In fact, it was a pleasure to go to the WCA and taste some wonderful examples of Spanish cheeses. Sometimes, a country's lesser-known offerings are not seen outside the borders, and my tastings of Manchego in Spain have expanded my knowledge of this sheep milk cheese. I also know now that the word sheep is oveja in Spanish, but "baa baa" also worked when describing the type of cheese to my fellow judge.
I also have to say it was delightful to see cheese makers take over the seaside town. There was a lot of good discussion over coffees and ciders about the various aspects of cheese, everywhere you looked. Retailers, chefs, cheese makers, tasters and the occasional journalist mixed and compared notes.
It was also very well organised, and many thanks to the Guild of Fine Foods for all the hard work. Thanks also to everyone who I chatted with and to Jenny Deeprose for putting up with me all week.
Related content