Snackification summer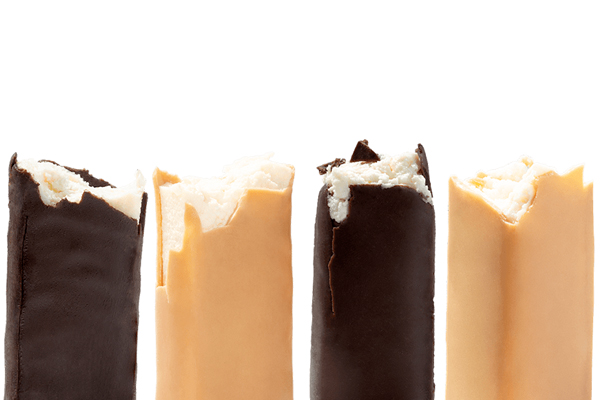 Yaar's quark-based snack bars
It is the last of the lazy days of summer, and instead of eating real meals I am leaning on salads and other easy to manage foods. Even though it doesn't reach the boiling temperatures of my native country, the UK's pace slows down too – the children are off school, and well, spending the evening after work cooking is not what we want to do. Cue the quick and easy to eat foods.
I have also been snacking during the day. Milbona produces a milk crème sandwich pack that I am very fond of, having developed a taste for quarky snacks due to Yaar very kindly sending me some (the cloudberry variant is top drawer). The little sandwiches are a good combination of quark and cake, I find. And it stops me from eating crisps and chocolate, as it fills me up a bit more.
I am not alone in increasing my snacking habits while at the same time looking for healthier options. Indeed, Innova Market Insights says snackification is a global trend, with younger consumers more likely to snack versus have sit down meals, particularly in the US. One report says around 15 per cent of occasions with food are now focused on snacks, with another source saying it's close to 20 per cent of total eating. Snack bars like my little sandwiches and quark bars are also becoming more popular.
We do face a bit of a conundrum, because we want on the go treats, which usually require more single-use plastic. There is nothing easier than throwing a small plastic wrapped piece of cheddar into the lunch bag, however. Yes, I should cut it from the block (and we usually have one or two on the go), but there you have it. We grab it and go – who has time to stop and chop?
Related content