Uckermärker closes quarkery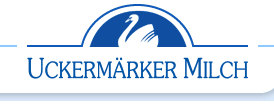 Germany's Uckermärker Milch dairy, a subsidiary of the Swiss Hochdorf Group, will reposition itself.
"We want to focus on valuable products and markets in the future and further expand our market position with butter, buttermilk and refined dairy powders," says Hochdorf CEO Thomas Eisenring.
Hochdorf therefore intends to invest selectively in new production technologies for products with a high production value, so that Uckermärker Milch can successfully assert itself in the market.
As a result of this, Uckermärker is expected to close its quarkery as of 31 October, since it can no longer be operated profitably as a result of changes in the market.
Related content