LacPatrick opens dairy facility in N.Ireland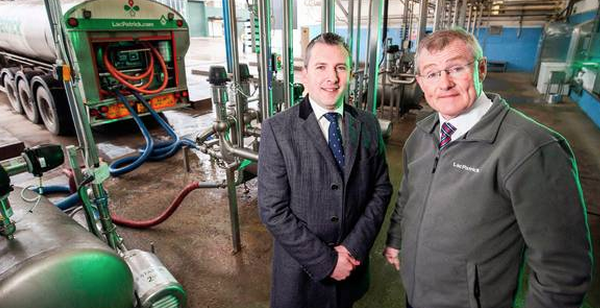 Dairy co-operative LacPatrick has opened a new €33.7 million technology centre in Northern Ireland.
It is believed that the 30,000 sq ft dairy technology centre in Artigarvan, near Strabane in county Tyrone, will double capacity at the site and create approximately 20 new jobs.
LacPatrick chief executive Gabriel D'Arcy, says, "This is one of the most exciting innovations and investments within the dairy sector and positions LacPatrick as one of the largest producers of dairy ingredients in the UK.
"Not only does it make us self-sufficient in terms of processing our own milk pool but it means we can now also assist other processors with additional high-end milk."
Mr D'Arcy adds, "Given the uncertainty presented by Brexit, having three strategically-located, world-class facilities both north and south of the border positions us in a stronger competitive position to deal with any Brexit consequences.
"This market resilience is particularly important as LacPatrick is a local company with a growing global reach with our products being found on shelves throughout the UK and Ireland and beyond in places such as Africa, Middle East, Far East Australia."
Related content