EEX goes liquid in August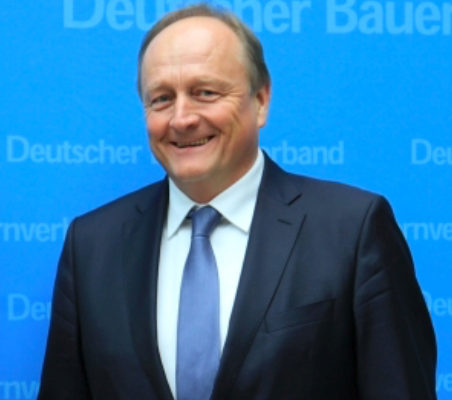 The European Energy Exchange (EEX), a commodity futures exchange, is expanding its trade in dairy products with a liquid milk future contract starting 15 August.
From the perspective of the German Farmers' Association, the introduction of liquid milk futures will facilitate access to the commodity futures exchange for individual agricultural entrepreneurs.
"Any instrument that helps manage risk is a good tool," says Joachim Rukwied, president of the German Farmers' Association (pictured).
Dairies remain responsible for taking over the protection of members and suppliers and offering them firm prices for a longer period of time. Dairies in international competition, such as Müller Milch, currently offer this service to their suppliers.
Related content