New EU Dairy guidelines on voluntary origin labelling released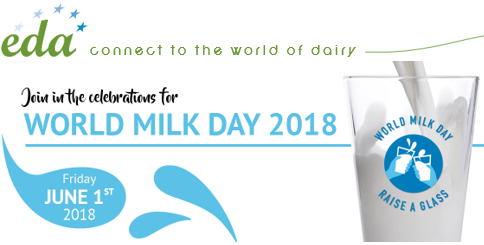 The European Dairy Association (EDA) has welcomed the publication of the EU Commission Implementing Regulation laying down the rules for the application of Article 26(3) of the EU Regulation on Food Information to Consumers (Regulation EU N° 1169/2011).
Alexander Anton, EDA's secretary general, says, "As a contribution to the development of a sound and coherent EU scheme on rules of origin, EDA issues what we think to be a milestone of the proactive role of the EU dairy industry vis-à-vis of the European Project."
These EDA sectorial guidelines, in convergence with the EU Commission ad hoc Implementing Regulation, set forth a harmonised EU legal framework bringing clarity and certainty to EU dairy FBOs where they voluntarily wish to highlight the specific links of their products with a particular territory in the Union. This will guarantee a more coherent and level playing field in the spirit of appropriate information to EU consumers in the construction of the EU single market.
These dairy industry guidelines on voluntary origin labelling are part of the EDA commitment to ensure an accurate and credible labelling information to the EU consumers, and highlight specific origin links of a product, where the food business operator wishes to do so.
In such voluntary cases, labelling of dairy products should indicate the origin of their dairy ingredients in alignment with the relevant legislation and for an increased credibility ensure that all dairy ingredients are included in the information. Where certain dairy ingredients are added for technological reasons in a small proportion, a solution is given in addition.
Related content