Sales surge at Lancashire Farm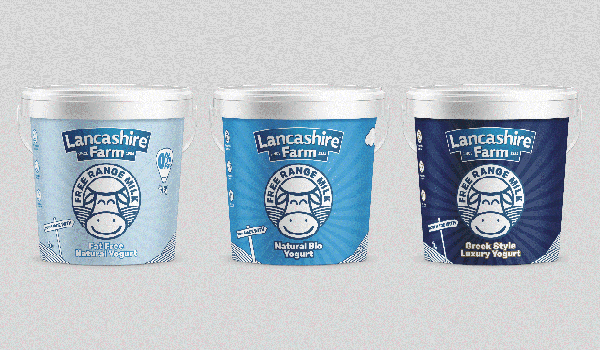 The UK-based Lancashire Farm dairy company has recorded a boost in sales after a brand makeover, having been the first UK yogurt brand to commit to using exclusively free-range milk.
Initial figures show that sales have risen 30% since the new packaging and launch of Free Range hit shelves at the start of 2018.
Design company BGN also refined all aspects of the Lancashire Farm brand, bringing the free-range message front and centre, as well as completing an overhaul of the packaging design that launched earlier this month.
The Lancashire Farm family produces natural yogurt with locally sourced, free-range milk and is aiming to become the number one natural yogurt brand in the UK. Over the past three years the company and brand has grown by 96%.
Antonio Giansante, BGN founder and operations director, says, "The Lancashire Farm brand is one that's been close to my heart for many years now and this next phase of the brand's lifecycle is a very exciting one.
"In Free Range, we now have a clear differentiator in a competitive market. Early signs with regards to sales look great and I'm looking forward to seeing the financial results throughout the next six to 12 months."
Related content