Glanbia confident about full year earnings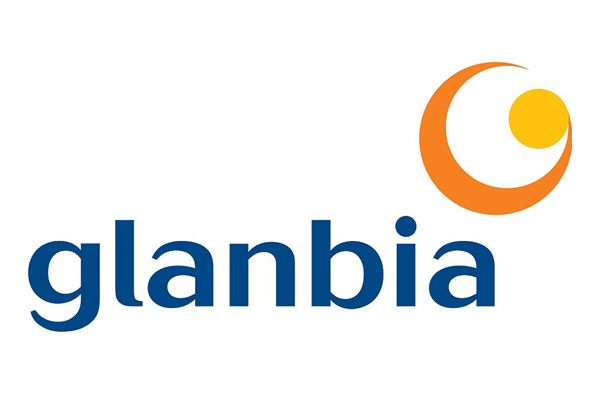 Irish dairy ingredients supplier Glanbia says its third quarter year to date volume growth was 6.7%.
Siobhán Talbot, group managing director says, "The year is progressing as planned. This reflected good demand across Glanbia Performance Nutrition and Glanbia Nutritionals. Pricing declined by 4.1% largely as a result of lower year-on-year dairy markets, which is also benefitting input costs and we expect full year margins will be in line with prior year. We continue to execute our strategy and, in addition to growth in our core business, we recently announced the acquisition of SlimFast which will further enhance our portfolio. We reiterate our full year guidance of 5% to 8% growth in adjusted earnings per share, constant currency, for the continuing group in 2018."
In the nine months ended 29 September 2018, wholly owned revenue from continuing operations increased 3.7%. On a reported basis, reflecting the weaker foreign exchange rate, revenue decreased by 2.6% when compared to the same period in 2017. Revenue increase, on a constant currency basis, was driven by volume growth of 6.7% and acquisitions, which delivered 1.1%. Pricing declined by 4.1% versus the same period in the prior year driven by relatively weaker dairy markets and brand investment.
In October, Glanbia announced that it had agreed with the owners of KSF Holdings and HNS Intermediate Corporation, which collectively own SlimFast and other brands, to acquire such entities for $350 million. SlimFast will be part of the GPN segment and is a weight management and health and wellness brand family distributed primarily in the FDMC channel in the US and UK. It is well-established with high levels of brand awareness in the US, its largest market. SlimFast is a good strategic fit for Glanbia as it participates in the growing $8 billion global weight management nutrition category, which is incremental to performance nutrition, the company says. The transaction is expected to close before the end of 2018 and is expected to be earnings accretive from 2019.
Meanwhile, Glanbia's US cheese revenue increased by 4.8% in the period. This was driven by volume growth of 6.4% due to the timing of customer off-takes versus the prior year. Pricing declined by 1.6% as a result of reduced year-on-year cheese markets.
The company expects moderate EBITA growth in full year 2018 to be driven by non-dairy ingredients and US cheese which will be offset by a reduced performance in dairy ingredients due to lower year-on-year whey markets.
Related content