Somerdale expand exports to China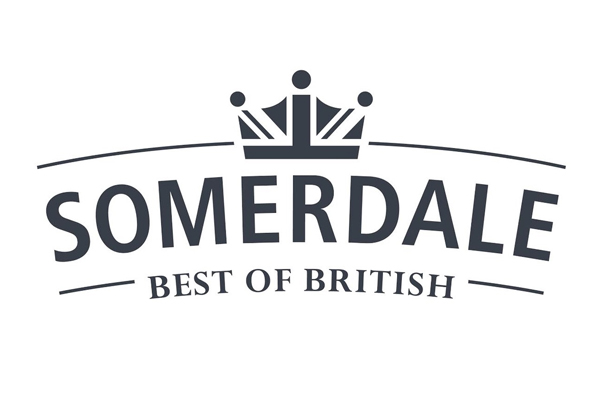 Somerdale International is planning to expand its exports of British dairy products to China.
The international dairy exporter will be showcasing its extensive range of high quality British cheeses at Food Hotel China (FHC) held next week, and believes the exhibition will provide a strong platform from which to build further its sales and relationships in China.
It will be launching its new range of gourmet cheese pizza toppings, added-value pizza toppings created for foodservice customers in China. The range features British Cheddar with Cracked Black Pepper, British Cheddar with Chilli and Lime, and Monterey Jack with Truffle.
Stephen Jones, Somerdale managing director said, "There is an increasing demand for high quality British food in China and we are witnessing increasing interest in British cheese and dairy products. We have a great story to tell in relation to product quality, environmental standards & provenance and FHC will we believe help us communicate this to the Chinese market.
Somerdale are also launching Rodda's Classic Cornish Clotted Cream into the Chinese market.
Although still the perfect partner for a scone and jam, today clotted cream often accompanies a range of puddings and is also now frequently being used by chefs and lovers of fine foods as an ingredient to add a touch of luxury to sweet and savoury dishes.
Rodda's managing director, Nicholas Rodda, said: "When my great-great-grandmother Eliza Jane Rodda started making Cornish clotted cream in her farmhouse kitchen over 128 years ago the idea of sending our Cornish delicacy to China would be something she would never have dreamed of. As a family business, we are delighted that our Cornish clotted cream will help to bring a taste of Cornwall to China."
"New for FHC 2018 is our partnership with Rodda's, the world's oldest and largest producer of clotted cream, to bring the authentic taste of Cornish Clotted Cream to China.  The first deliveries will arrive in Shanghai in the coming months and we are already receiving strong levels of interest from leading premium hotels and restaurants," added Jones.
Related content