Welsh Dairy secures supply contract with Qatar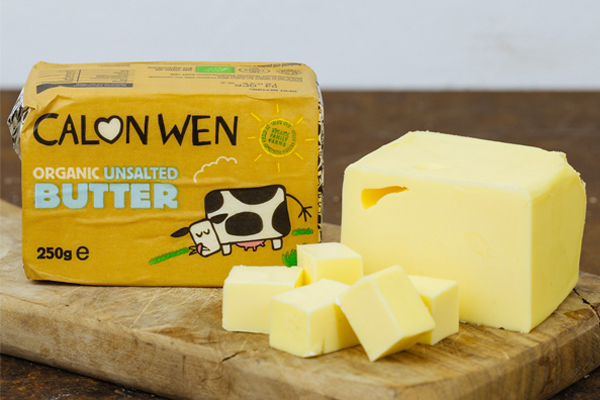 Welsh dairy company, Calon Wen, has secured a supply contract in Qatar following a Welsh Government trade mission. Partnering one of Qatar's leading distribution companies, Calon Wen will be available in many leading retailers in the country.
Calon Wen is a group of 21 organic family farms across Wales producing award winning cheeses, butter, milk, frozen and fresh yogurt, and has received its first order for the entire range.
Stuart McNally, Calon Wen's sales and business development manager said: "The initial order is a sizeable one for Calon Wen and we hope to be trading at 25% exports by the end of next year. This was a conscious decision by the company to diversify into new markets outside of the UK to ensure stability of supply for our farmers.
"We are projecting that exports will become 30-40% of our total revenue within three years thereby helping to ensure Welsh organic family run farms have greater economic value and are more resilient to any fluctuations in the domestic market."
Dai Miles, Calon Wen's manging director and a farmer added: "What we have achieved to date has been facilitated by our involvement in the Welsh Government food and drink export programme. Attending briefings, seminars and exhibitions gave us the confidence to invest in developing export sales and with continued growth of the organic sector in these emerging markets we feel there is significant opportunity for further growth"
Cabinet secretary for energy, planning and rural affairs, Lesley Griffiths said: "I am delighted that Calon Wen has been successful in winning the contract to have their entire range of product available in Qatar. This demonstrates the importance of developing both existing and new export markets for Welsh food and drink.
"Trade missions, like those enjoyed by Calon Wen, are imperative to selling Welsh produce around the world and helping businesses learn from and build relationships with others in their respective industry."
Calon Wen, based in Narberth, Pembrokeshire, established itself in 2000 when four dairy farmers wanted to sell their own milk to local people and decided to set up their own company. Now, Calon Wen has quadrupled in size and has many more family farms, and has become Wales' leading brand, supplying Tesco, Morrisons and Waitrose, and many independent retailers across Wales.
Related content