Frischpack harnesses student power to streamline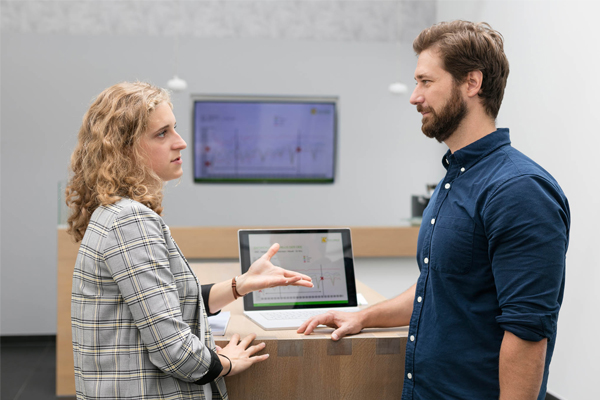 Sometimes, waste reduction is best left to the students.
"It's a good feeling that I have not only work in theory for my bachelor thesis, but also provided the company with insights for practical everyday life," said student Maya Schilcher.  The 22-year-old has taken care of lean management at German cheese provider Frischpack and worked on optimisation of possible waste of, for example, throughput times.
Improving oneself and avoiding waste is part of the company's self-image. For this reason Frischpack is consistently driving forward lean management, it says. Schilcher got an overview of the tasks of the work preparation department, which is responsible for production planning and personnel deployment. Another basis was insight into the production processes.
In the next step she documented, where she could find waste, analysed it with lean methods and presented the results to her departmental colleagues and to senior management. She then worked on the points, such as the machine usage schedule that covers attendance, holidays, or absenteeism due to illness. In addition, the student optimised the personnel report so that it now allows automatic recording. She also introduced a shift forecast.
The forecast provides an effective idea of ​​how the shift can be optimally planned, taking into account the individual qualification and an even personnel allocation.
"Maya was the first undergraduate student in our department," said Benjamin Driller, team leader of the department. "We're finding time savings of up to 20%. Our goal is to continue the work and analyse and optimise the relationships with other departments, wearing our lean management glasses."
With the successful completion of her bachelor degree, Schilcher is now striving for her masters. "Everyone in the team helped me a lot and always took their time. And even if it took a while for the colleagues to accept the changes, things are going very well now. I am glad that I was able to make my way of thinking so understandable that everyone here now can further reduce waste through self-analysis," she concluded.
Related content