S is for sustainable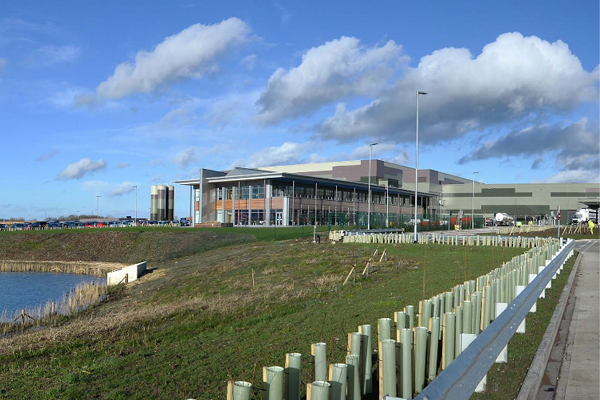 Arla's Aylesbury Dairy became net zero carbon in October 2017. Image: UK Dairy Roadmap
I have spent the last week listening in on webinars, interviewing people and attending conferences. It is all part of the job, and there has been one word that has been the theme throughout the week – sustainability. As the US gets buffeted by insane cold, and Europe is largely in the grip of snowy weather as well, trying to produce food in a more extreme climate with less viable land is the name of the game. Indeed, looking to be sustainable is what everyone needs to be now. Otherwise, nobody is in business anymore.
I do get encouraged by dairy. It seems that while there are a lot of people wringing their hands (or even denying that measures have to be made), the dairy folk  are just getting on with it. The sector's carbon footprint is lower than it would be, it has a plan for the future with Dairy Roadmaps, and 43 per cent of UK dairy operations now have some kind of environmental measure in place – solar panels, anaerobic digestion, biogas. Whey is often repurposed for yet more food options. Dairy can feed people cheaper and more nutritionally than the plant-based options, and more often than not, it's the local, sustainable choice.
There are also people who are working to help processors with waste and emission reduction needs.  As we all have seen, your waste stream has a value, and in a system with a slim profit margin, putting everything of value to use is no longer an option, it is a necessity.
So, in the March issue there will be an article on the Dairy UK conference and its continued publicising of the studies that tell us what we in the industry already know – dairy is a healthy part of the human diet and offers benefits that other types of products cannot. We will also profile Food Forward, a company specialising in matching waste and emissions solutions with dairy companies, large and small. Last but not least, the organic sector will be another article – its growth, strengths and weaknesses. I hope you all enjoy it.
Related content