A question of dumping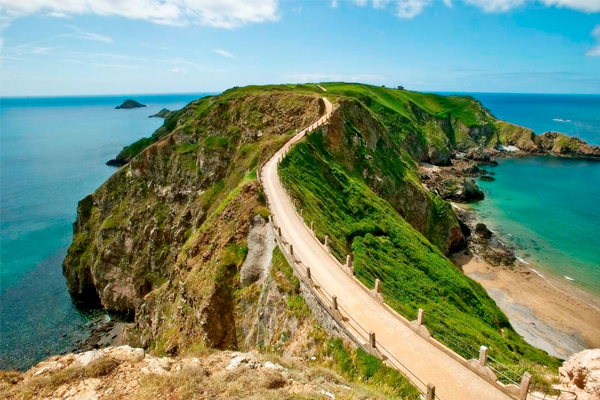 Sark needs a new dairy farmer
The law of unintended consequences is an interesting one and it keeps coming up, particularly in dairy. While all the Brexit hoo-ha was going on last week, a group of farmers from Burkina Faso, Mali and three other West African countries were in Brussels, attending a solidarity rally about the sustainability of production in Europe and Africa. Interestingly, due to the removal of dairy quotas, the excess EU dairy is finding its way to West Africa and having a negative effect on local production. Since 2016, EU exports of fat-filled milk powder to West Africa have increased by 24%, and is being sold at price levels there that basically hinder domestic production. Tariffs are quite small, with common external tariffs at five% for the 25kg bags of powder to the area.
Now, there is no issue with filling market gaps, but it stands to reason that the developed nations of the EU should consider the true cost of the cheap exports. Not only that, as the farmer rally pointed out, it does not help the average EU farmer, producing milk at below production cost prices, to be then shipping powder to places where it is again sold at discount, and stifling local output. The question becomes, who is benefiting from all this cheap milk powder? I do wonder.
Without the farmer in the supply chain, we will all suffer. They are guardians of the landscape and their work provides us all with jobs and resources for products. Somewhere, the EU (and other large dairy exporters) has to look at how its policies affect others. As dairy becomes more international, this issue is bound to get larger and larger. And kudos to the European Milk Board for flagging this issue up.
Speaking of dairy farmers, the small island of Sark in the Channel Islands wants you, if you have a herd (who will stand for a ferry ride and moo-ving) and are particularly interested in cheese making. Their resident dairy man has retired and they are now importing milk from Guernsey. I have never been to Sark but have visited the Channel Islands. Lovely part of the world.
Related content