Wensleydale creamery unveils Yorkshire Brie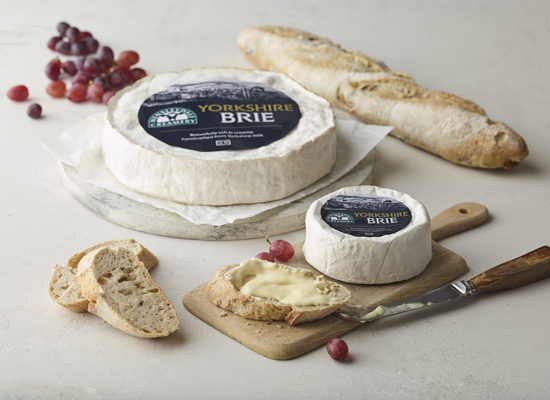 The Wensleydale Creamery, based at Hawes in the Yorkshire Dales, has added a Yorkshire Brie to its portfolio of dairy products. The new product is being launched at the Food & Drink Expo in Birmingham, UK, 16-19 April.
According to the cheese-maker, Yorkshire Brie is a soft and creamy cheese handcrafted from Yorkshire milk. It is a white mould-ripened brie with a silky texture and at its peak ripeness, an oozy cheese with a savoury flavour and a clotted cream finish.
The cheese comes in both 1kg and 230g formats, packaged in The Wensleydale Creamery's premium style, and will join the Creamery's portfolio of Yorkshire dairy products, including Yorkshire Wensleydale, Yorkshire Butter and Yorkshire Yogurt.
David Hartley, managing director of The Wensleydale Creamery, says, "We're thrilled to be launching Yorkshire Brie, made from Yorkshire milk, and can't wait for our loyal customers to try it.
"The Yorkshire food brand is gaining recognition throughout the UK and Europe for its world-class offering – it's fantastic to be a part of this food movement, and we are particularly proud of this new cheese paying tribute to our French cheese-making origins."
Yorkshire Brie will be available from independent retailers across the UK, as well as the Wensleydale Creamery Visitor Centre Cheese Shop.
Related content