EU grants €22m in funding to Glanbia Ireland project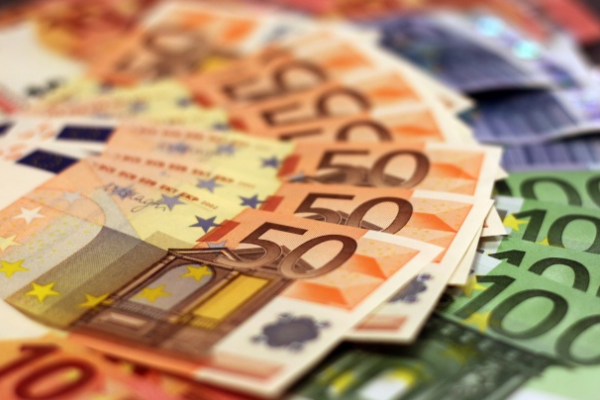 The European Commission has announced €22 million in funding for a new bio-economy research project to be led by Glanbia Ireland.
The project, called AgriChemWhey, will receive €22m in funding from the Bio-Based Industries Joint Undertaking (BBI JU) under the European Union's Horizon 2020 research and innovation programme. It is the first dairy industry project to be awarded funding under the programme. The overall value of the project is €30m with the balance of funding coming from the partners involved.
The project will explore the development of a new bio-refinery at Lisheen, Co Tipperary with a process for converting by-products from the dairy industry into high value bio-based products including biodegradable plastics.
AgriChemWhey is based on technology developed and patented by Glanbia Ireland, in collaboration with University College Dublin and Trinity College Dublin. It builds on previous research programmes funded by Enterprise Ireland and research carried out within the Science Foundation Ireland funded Advanced Materials and BioEngineering Research (AMBER) centre.
Phil Hogan, commissioner for agriculture and rural development, says, "I am very pleased to see this project receive funding under the Bio-Based Industries Joint Undertaking.  AgriChemWhey is a highly innovative research project, which if successful, will serve as a flagship for Europe's growing bio-economy, contributing towards a more resource efficient European dairy sector, with enormous potential for replication in other areas across Europe, while also providing a boost to jobs and growth in Europe's rural economy."
Philippe Mengal, executive director of BBI JU which has awarded funding to the project, comments, "All of us in BBI JU, together with our founding partners the European Commission and the Bio-based Industries Consortium (BIC) are very pleased to support this project. It is exciting to see Glanbia Ireland and its partners spearhead this research and innovation project as it gives us a clear indication that more actors see the potential offered by a sustainable and competitive bio-based sector for Europe and its citizens."
The AgriChemWhey project will take low value by-products from the dairy processing industry –excess whey permeate (WP) and delactosed whey permeate (DLP) – and convert them into cost competitive, sustainable lactic acid. Lactic acid can then be used in value-added bio-based products for growing global markets, including biodegradable plastics, bio-based fertiliser and minerals for human nutrition.
The new technology developed by Glanbia Ireland will provide both the dairy industry and wider society with an opportunity for greater resource efficiency – less food waste, more products from the same starting material (milk), and integration of food and non-food material production.
Jim Bergin, CEO of Glanbia Ireland, concludes, "We are very excited about this R&D project which has the potential to harness the potential of by-products from the dairy processing stream and to create a circular bio-economy for the dairy industry.  I would like to thank our partners who have contributed to the project so far and most particularly, our funding partner, the BBI JU. We look forward to working together and to taking the project forward to its next phase of development."
Related content