GEA supplies buttermaking machine in India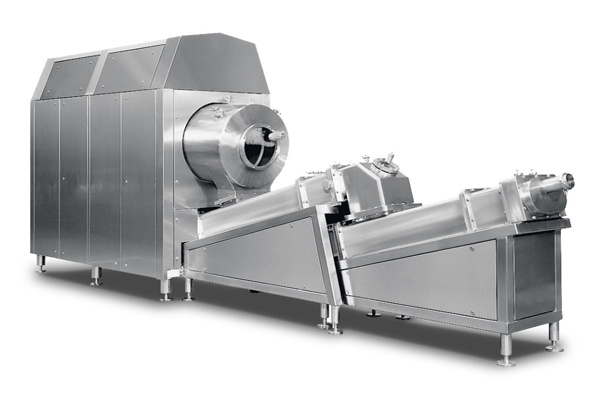 GEA recently sold its first butter making machine type BUE to an Indian dairy producer. Creamy Foods Limited, located in the state Uttar-Pradesh, placed an order for a GEA BUE 6000, which has a capacity of up to 6000kg/h butter, making it one of the largest butter making machines in India. The new machine will be brought into operation in February of 2019.
Creamy Foods Limited is one of the largest global producers of ghee — the Indian equivalent to clarified butter in Europe and the primary cooking oil in every Indian household. "GEA's equipment will enable us to produce Ghee and other milk fat products according to the highest global quality standards", says Amit and Anurag Aggarwal, directors of Creamy Foods Limited.
GEA's BUE butter making machine allows for the continuous production of butter from sweet or sour cream, according to the Fritz process. A unique feature of the BUE 6000 is the I-Churn, which makes it possible to automatically control the speed of the churning cylinder. The result is an optimally churned butter – independent of fluctuating feed parameters. GEA's quick and reliable supply of spare parts is an additional benefit convincing the customer, the company says.
In addition to the BUE 6000 butter making machine, the scope of the order includes a GEA MSI 600 separator for separating cream from skim milk, a GEA MSE 60 separator for concentrating butter oil and a GEA Ecoclean clarifier for removing solid components from the clarified butter. With this new equipment, Creamy Foods Limited will be able to process up to 190 tons of cream, turning it into 76 tons of ghee per day with minimised product losses.
Kianusch Javadinejad, product sales manager – dairy at GEA, says, "Receiving the first order for a new BUE butter maker in India – one of the world's largest milk producing countries – is a strategic win and will no doubt be the basis for future sales here.
"With the GEA BUE 6000, Creamy Foods Limited will have the latest technology for butter making in place. We are sure that the benefits will interest other Indian dairy producers and we are happy that we can use this as reference for other customers as well."
Related content