Joseph Heler invests in UK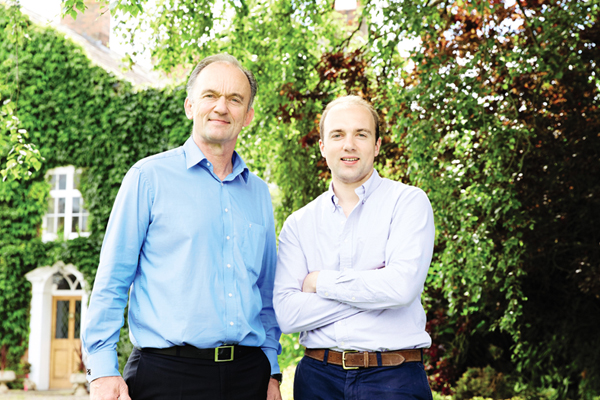 The UK cheese maker Joseph Heler has confirmed management moves, along with a new three-year strategic plan, to ensure that it has the investment and infrastructure in place to meet the growth in demand for its British cheeses, it says.
Mike Heler (left in photo) has moved into the position of executive chairman, retaining overall responsibility for both Joseph Heler Limited and Joseph Heler Farms. George Heler (pictured right) has been appointed managing director and will lead the commercial aspects of the business, with specific responsibility for delivery of the plan.
This plan includes a £5m (€5.6m) investment project to upgrade the dairy, with an additional £2.5m investment into site upgrades. It also includes adding increased capacity to supply Eatlean Protein cheese and growing in e-commerce sales
Mike Heler says, "Sales of our British cheeses continue to grow and Eatlean Protein cheese has more than doubled its sales in the last 12 months. We are investing now to ensure we can meet our future sales demand, and George as the next generation can continue to drive the business forwards."
Related content