Fi Europe & Ni get set for 33rd year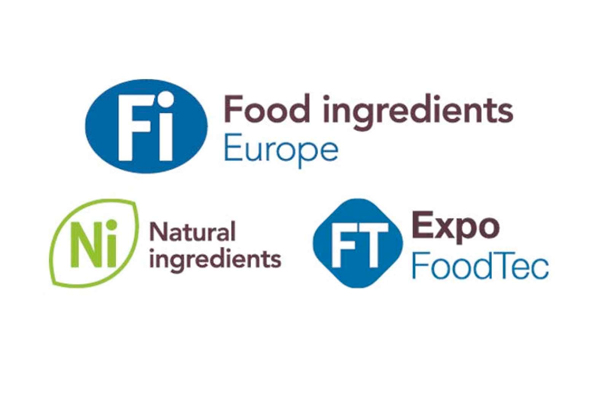 Now in its 33rd year, Food ingredients Europe & Natural ingredients will once again be the food industry's epicentre where visitors can establish numerous high-quality business connections. Over 27,000 visitors can expect a broad spectrum of products, concepts and innovations from more than 1,700 established companies and promising newcomers from 135 countries.
Experts from all sectors – including product developers and decision-makers from the food and beverage industry, as well as representatives of major brand companies – will do business face-to-face with top buyers and specialists from across the F&B supply chain. Key topics of this year's event are 'clean label, 'reduction & reformulation', 'healthy and functional' and 'plant-derived ingredients'.
This year, the show will feature free-to-attend presentations on industry trends and key market insights, a programme on food processing quality and safety in collaboration with IUFoST, as well as a special plant-based experience with ProVeg International featuring cooking shows, tastings, panel discussions and guided tours.
The paid-to-attend conference programme will offer leading-edge expert insights into current and future opportunities for F&B professionals. Keynote presentations, panel discussions and master classes at the two-day Fi Conference (3-4 December) will focus on tackling current challenges and identifying immediate opportunities for professionals in the F&B industry.
Once again, the Fi Innovation Awards will celebrate companies and organisations breaking new ground in the food and beverage industry, while the Startup Innovation Challenge will provide a showcase for the most exciting innovations coming from small startups, which remain largely unknown to the wider industry.
Avebe was one of the first exhibitors since the launch of the show. Marieke Kanon, communication manager, said: "We are one of the founding partners of Fi Europe & Ni and have exhibited since the very first one back in 1986. Fi Global shows are a really great way to increase our presence around the world, and to promote our expanding products and reach."
Fi Europe & Ni brand director Julien Bonvallet said: "Besides Avebe, many other companies have been on board from the beginning. Some of them started as young and small companies at Fi Europe & Ni – and then grew simultaneously with the show. For me, these continued partnerships prove that we set high standards with our exhibition and are always at the cutting edge. This year we are back in Paris – and the future co-located set-up of Fi and Hi Europe will alternate between France and Germany covering the two most important markets for the European food and beverage industry."
As of 2020, Fi Europe and Hi Europe will join forces to create a food ingredients trade show covering all specialty food ingredients from sensory to functional.
Related content