Of cheese and Brexit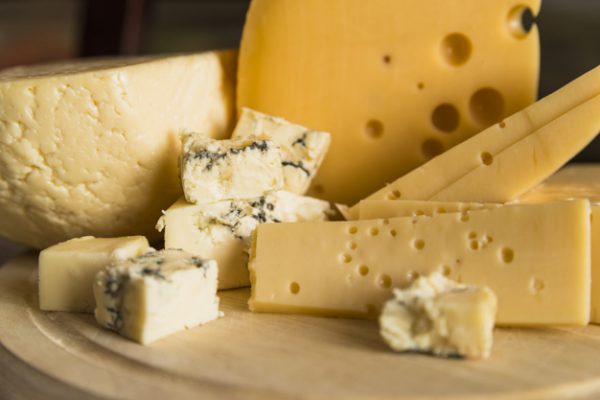 The news that British cheese maker Dairy Crest has been subject to a takeover bid by Canadian cheese maker Saputo, should give people who want a return to the UK of the 1960s pause. After all, if the idea was that you wanted to take back control of your industries and borders, perhaps the news that your major dairy suppliers are Canadian, German and Danish-Swedish, would be something to think about. (Yes, I know 25% of Arla farmers are British…) This trend will continue.
I'd like to say, the plan is in place for Brexit, but we all know that's not true at 10 Downing Street and environs. As Jeremy Hunt worried, it is possible that Britain will fall out of the EU accidentally, through infighting and inertia. Don't know about you, but I do not think much of this current generation of "leaders" here in the UK. Half of the Brexiteers jumped like rats off a ship after the vote, and the other half are bumbling around, offering no real plans, but instead acting like toddlers and yelling that they don't like whatever is put in front of them.
The good news is that we're eating better now than we did back in the 1970s. I for one welcome the existence of Greek, and skyr, and those wonderful seasonal varieties that Müller used to selfishly just produce in Germany and environs, but now offers to us all – but only for a limited time. The introduction of new products is a good thing and I enjoy the diversity. When I moved over here 20 years ago, the challenge was to find anything resembling salsa, or a yogurt that wasn't a thin, sour product.
It is indeed a good thing, and I actually doubt Brexit can stop this trend. People want their tasty cheeses, and their yogurts, and their delightful milk-based drinks. And while yes, we can have domestic products (one recent addition to the cheese course was Winterdale cheese of Kent) that supply this, we will continue to be net importers. The British love their food, but we only supply half of what we consume, according to government figures. In 2017, 30 per cent was supplied by the EU. In dairy, we import more than we export, according to HMRC – £3.2 billion imported in 2017, while exports added up to £1.8bn.
As we hurtle on these small isles towards the end game that is the Brexit deadline, I have to say I've discovered a kind of sanguinity about it all. I suspect the months ahead will be choppy and I'm already dreading my trips to the Continent with paperwork hassles and upgrading my travel insurance. But I will not be stockpiling.
Related content