When Europe meets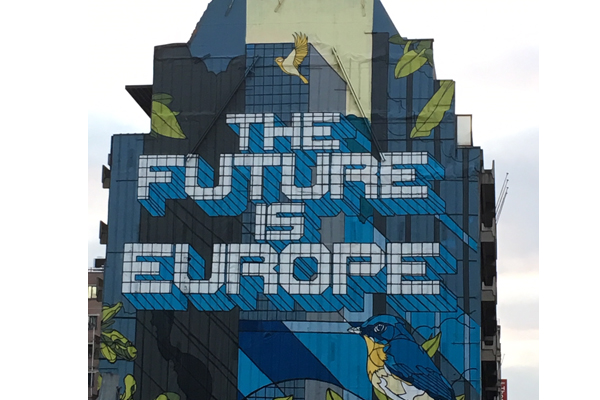 Considering the brouhaha over Brexit last week, the mood at the European Dairy Association's policy conference was optimistic while accepting there are ongoing issues. It was held at the Scotland House, which is directly across from where the European Commission sits. The irony of the venue was not lost on the attendees.
The seats at the meeting were reserved for those "who believe in Europe," and would vote in the upcoming EU elections – I sat down anyway. The May 2019 voting is nearing and as EDA President Michel Nalet noted, "These are very important for the EU lactosphere, as they provide the political and institutional framework we need to operate in." Indeed.
While Brexit was a feature, with Valentina Zanetti of Assolatte discussing the high levels of imports to the UK from Italy, local issues for places such as Lower Saxony, Germany's second largest milk producing region, were also explored. Like most other farmers, the regions are struggling with succession, prices and labelling, and the need to move beyond local borders for profits. However, Barbara Otto-Kinast's (minister of food, agriculture and consumer protection for Lower Saxony) response to such issues was, "Let's do this together in the EU." She cited common interests across the EU in the sector, which seems to be the case. A Welsh farmer has more in common with a Lower Saxony farmer than with the other citizens of their own countries.
Interestingly, I also felt a bit like an agony aunt – our fellow European states are not without their own internal turmoil and grappling with the same issues the UK faces. I was able to even offer a Belgian attendee the current UK government, although that offer was politely refused. France and its gilet jaunes, the Italian far right… basically, everyone's got problems. Now that it appears that the UK has imploded, people gathered around and told me their troubles, over yogurt and delicious cheese. It was not the worst way to discuss such matters. Please see our full report in the May issue of Dairy Industries International.
Related content