Finding the next thing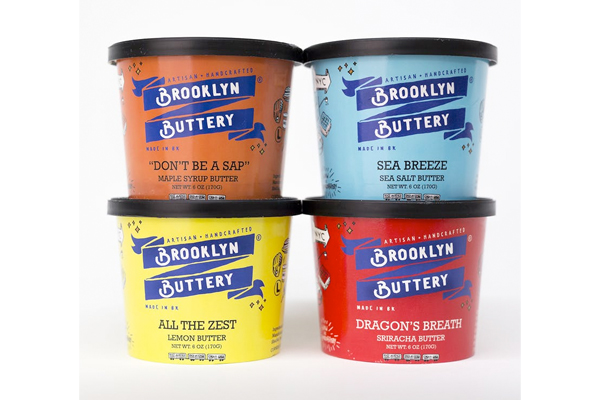 Brooklyn Buttery
Had an interview this week with a person who is participating in the Dairy Farmers of America's Accelerator programme. This is a scheme where the companies chosen are immersed in a 90-day setup, which is part of the Sprint Accelerator programme that runs through June. Start-ups in agricultural technology and dairy food products are working with industry experts from DFA, Sprint and other mentors for strategic, long-term partnerships. The idea is to drive demand behind dairy, and thus help the farmers who make up DFA's membership.
On the tech side, there is a probiotic supplier for cows, cow tracking, as well as a smartphone platform for agro-analytics. On the product side, a compound butter company, a chewy treat firm and a ricotta cup maker, are all part of the 2019 intake.
Josh Green of Brooklyn Buttery said he is excited by the prospect of working with DFA at the Sprint Accelerator space in Kansas City, US. "It's a perfect fit, as we're a product that adds value to dairy, and it's a great accelerator of our brand."
DFA executive vice president Monica Massey added: "We've found that we learn along the way too. By working and collaborating with agriculture tech and dairy food startup companies, we're helping develop solutions that will not only provide value for our farm families and their operations, but will also help drive consumer demand for dairy."
DFA is not the only large firm doing these types of programmes. US yogurt brand, Chobani, also has a start-up helper scheme, and Square One in Australia provides a Dragon's Den style of support for new companies. In the UK, Grocery Accelerator and the Hatchery are two versions of this idea.
So, if you're a small company, it may be a good plan to get looking and see what larger firms have to offer you in order to incubate and grow your ideas. There is benefit on both sides, if it's done right. And more lovely new products for us consumers.
Related content