Are we electric?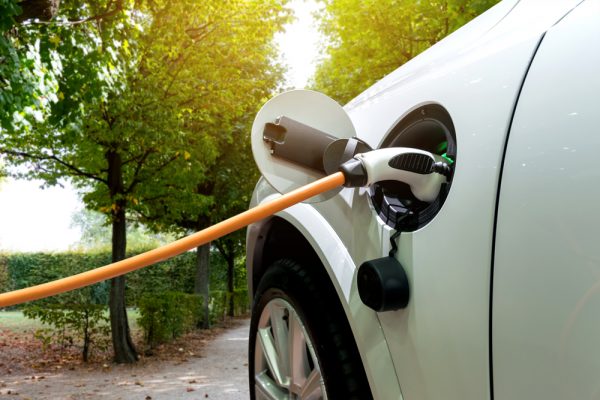 Müller UK's Milk & More is adding to its electric fleet with an additional 160 delivery vehicles, bringing the fleet up to over 500 by next month. Electric vehicles have long been a staple of the milk rounds, with the milk float making its way around the neighbourhoods in a sedate manner a source of amusement to many. Yes, I'm thinking of the Father Ted episode that spoofs Speed. I giggle every time. However, investment in such vehicles is no longer just a niche idea, although for us in dairy it's been around for decades. In London, the Ultra Low Emission Zone (ULEZ) is being extended in 2021 out to the north and south circular roads. And, like a lot of other smaller businesses and residents in the extended zone, our household is now looking at our diesel and trying to figure out what to do with the car before the deadline.
That being said, we are lucky. We have another compliant car that I use regularly (commuting with four secondary school children, by the way, which is good for the planet but some days bad for my own sanity), but the diesel has been relegated to a supporting role as my better half started taking the train again. So, we will be able to get rid of the non-compliant car and not think too much about it.
This is not the same for the small businesses in and around greater London, who were encouraged until several years ago to buy diesels (another issue that really hasn't been dealt with either here in Europe), and whose livelihoods depend on getting products to where they should be, inside the ULEZ. The area already covered by the congestion zone went live for ULEZ recently. I am not sure what the consequences will be, but I do know one small caterer who has already had issues with tradesmen not coming to her premises to fix things. The idea of them replacing their diesel truck they use for bringing things to the shop and deliveries is also one that right now, they cannot afford, even with the grant the London government is providing. A £2,000 grant isn't much if you have to buy a new electric car.
What to do, what to do. I do think the UK government should step up to the plate on this one. The Paris Accord is something that we all agree on, and reducing emissions and greenhouse gases is important on every level. Locally, less pollution from cars would help with how breathable the air is in our big cities. But we do need to ensure that people who may not have the resources don't pay for this agreement more than others who can afford it, and who were contributors to the issue in the first place.
Related content