Cheese-tastic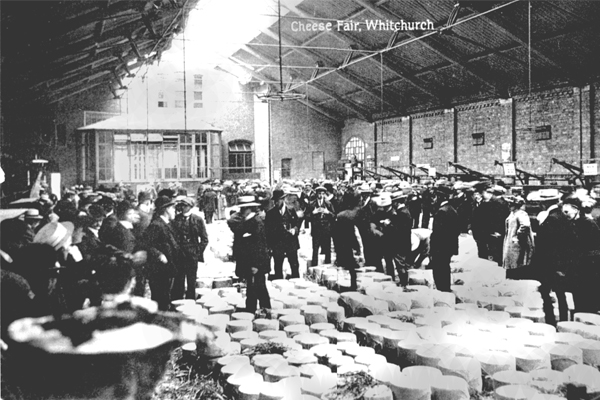 Cheese fair, Whitchurch
The International Cheese & Dairy Awards hits the fields in Nantwich next month, and thousands are expected to convene amid the Agricultural Show to look at the tables, sample the cheese and generally celebrate what this marvellous dairy product has to offer. The ICA had a London preview recently, and we wizened veterans of the cheese and dairy scene mingled with the youth of today – the bloggers and vloggers, chefs and restaurateurs who are discovering what is magical about cheese in all its formats.
It was fun to see their enthusiasm, and I can't be but a bit jealous of their futures that will encompass eating cheese and then publishing on social media. Sometimes, I feel sometimes like I am the last of a dying breed who largely lives behind the keyboard of a desktop, typing syllables into the documents, for printing on a physical page.
That being said, we all had a keenness for cheese in common, and I do often wander onto the internet myself. In places such as this blog, and twitter.
It is truly amazing, because it doesn't matter where we sit on the spectrum of journalism, we all sit in awe of some boiled up milk, into which rennet and culture is added, and the magic that has been going for the past 6,000 years. Cheese. Our tools may be a bit more modern, but your average Victorian or Middle Ages person would still recognise our food.
I suppose that's where the Heritage Project being run by the UK's Academy of Cheese steps in. It is showcasing British cheese history. Reminding us all of the past, so that we may use it to build the future – with cheese. Please visit www.academyofcheese.org/heritage/cheshire or the official Facebook group for further information.
Related content