The Great Dairy Bake Off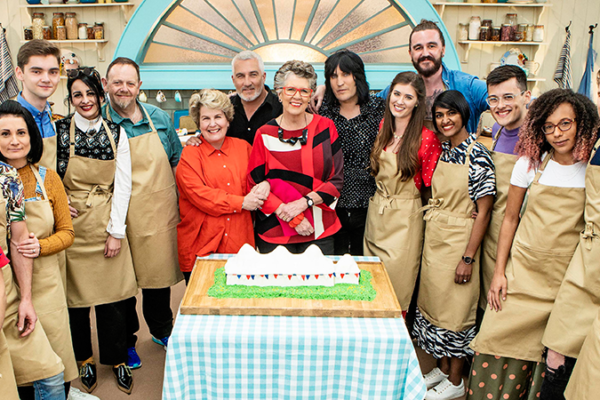 Last week, it was dairy's star turn on that UK television institution, the Great British Bake Off. To say I was happy about this was an understatement, but instead of the creamy cheesecakes of my dreams, we wound up with a technical that was so obscure nobody had ever hear of it. Maids of Honour, anyone?
The showstoppers were mishti, Bengali milk sweets, which get my vote for eating, but hours of simmering milk without burning it, is really nobody's idea of fun.
The only practical part was the cake made with fermented milk products, which leaned towards lemon drizzles. Never mind.
Having dairy as a centrepiece is long overdue, and I suppose we mustn't quibble because they decided to not make cheesecakes on the show, despite it being just about the best use for dairy in cake that I can think of. Although anything with custard also gets my vote, dairy-wise.
Then there are ice creams, and the sweetened curd cheese bars that are making regular appearances in my food trolley lately. But they're not exactly cakes.
I await pizza week. Please do pizza week, GBBO. Pizzas are baked.
Bake Off, like Downton Abbey, has escaped its British roots and is now roaming worldwide. I regularly get critiques of older series from my American friends about the show, and have to explain a few things such as, who are these people presenting along with the bakery experts? This is the modern world, where we all watch subscription channels and can catch up at will.
It is leading to more global overlap than ever. Which is where ice cream giant Froneri is seeing success in its drive to be a global player in ice cream. It is spreading its local brands globally, and its global brands locally, to the taste benefit of everyone. Please see the October issue of the magazine for the full report.
Photo courtesy of GBBO: https://thegreatbritishbakeoff.co.uk/about-the-show/
Related content