European and US dairy markets lead milk production recovery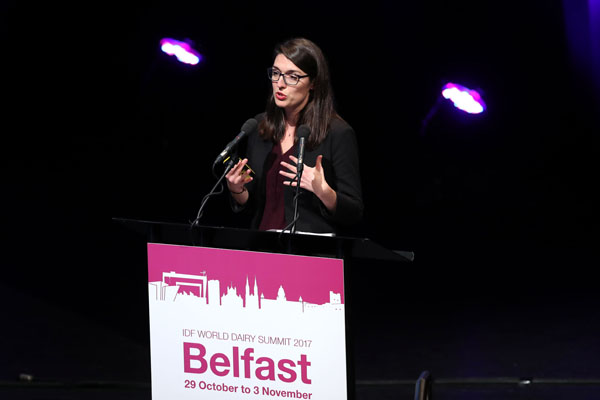 The IDF launched the World Dairy Situation Report 2017 at the summit in Belfast.
Véronique Pilet, editor in chief of the IDF report and head of economics at French dairy inter-branch organisation CNIEL, said, "The global dairy market remains uncertain and the only thing that we can say for sure is the volatility which is a result of supply and demand issues is here to stay.
"Dynamism in the European and US markets is leading recovery and production prospects over the next few months remain good. Butter prices are at an all-time high, however skimmed milk powder prices are still eroding."
Pilet said that recovery this year had followed a year when both global production of dairy and consumption were stagnant and in some areas showed a slight decrease. She said contributing factors to this could be the Russian ban on importing dairy products from the EU, decreasing purchasing power in oil producing countries and the economic situation in some South American countries.
New Zealand remains the world's largest exporter of dairy with a 29% share of the market, closely followed by the EU at 28% and the US at 24%.
Overall production of milk rose by 0.9% in 2016 compared with growth rates of 2% and more in recent years.
"Historical lows are giving way to a period of recovery," said Pilet. "And we are now seeing a stronger demand for dairy in 2017."
Related content