Key role for Northern Ireland in powder research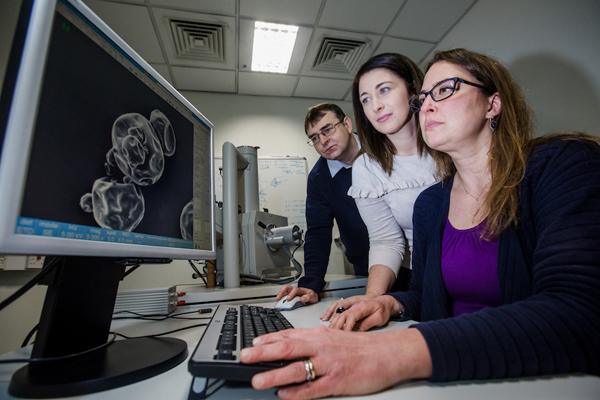 Ulster University in Northern Ireland has been awarded funding of almost €400,000 as part of a larger €2.6 million research grant to develop new mixing process technologies for milk powder hydration, which aims to significantly enhance the economic competitiveness of the Irish dairy industry.
The project is funded by the Department of Agriculture, Environment and Rural Affairs, and by the Republic of Ireland's Department for Agriculture, Food and the Marine.
The agriculture sector has experienced a difficult few years and continues to battle rising costs. The research at Ulster University aims to provide the Irish dairy industry with a competitive edge in global markets as well as secure Ireland's place as a global centre of excellence in powdered dairy ingredient research.
Lead researcher Dr Barry O'Hagan from Ulster University, says, "Ulster University's research will use state-of-the-art microscopes to visualise the rehydration and dispersion properties of milk powder formulations. This complex process can affect product quality, so our focus will be on using our bioimaging expertise to help the industry maintain a competitive edge through product development and the introduction of enhanced processing techniques."
Professor Tara Moore, Research Director for Biomedical Sciences Research Institute adds: "This important research will be conducted at the Coleraine campus at our world-leading Bioimaging Core Facility which is home to excellent researchers and £4 million worth of cutting edge technologies.
"When combined with innovative techniques employed by our research team, the site offers a bioimaging capability which sets it apart from any other facility on the island of Ireland."
Related content