Glanbia Ireland's Wexford cheese plant reopened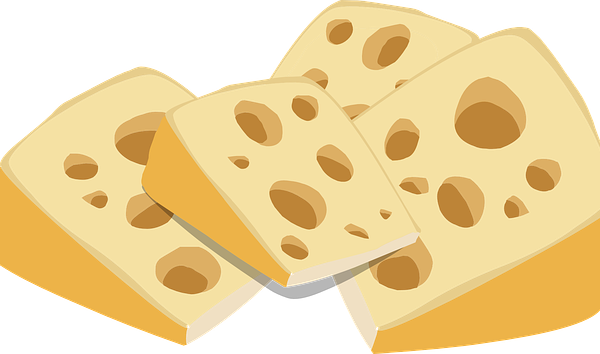 Michael Creed, minister for agriculture, food & the marine and Glanbia Group chairman Henry Corbally have re-opened Glanbia Ireland's Wexford cheese plant following a major capital investment programme.
The €35 million investment in the facility has been supported by the government of Ireland through Enterprise Ireland since 2014 and has doubled peak capacity at the plant.
Cheese from Glanbia Ireland's Wexford facility is supplied to a number of global food companies and is also available in the 'Wexford' branded cheese range which can be bought in Ireland and in various overseas markets. As well as increasing Glanbia Ireland's cheese processing capacity, the Wexford investment will deliver an additional whey stream for the sports nutrition sector, which is one of Glanbia's key market sectors.
The government also confirmed Enterprise Ireland's support towards Glanbia Ireland's plans to invest over €160 million in its site at Belview, Co Kilkenny.  This investment will result in new activities at the Belview facility, which was first opened in 2015 and lead to the installation of a new third dryer and other processing equipment which will produce infant formula products destined for global export markets.
It is expected that the new facility in Belview will be operational by 2020 and this investment will directly result in the creation of 83 new full-time jobs as well as supporting 400 jobs during the two-year construction phase of the project.
Speaking at the event, Creed says, "I'm delighted to be here to mark the official reopening of Glanbia Ireland's Wexford Cheese Plant. This investment supported by Enterprise Ireland is another example of the potential of the Irish agri-food sector to create and sustain jobs across the country.
"I'd like to congratulate Glanbia Ireland for their continued commitment to supporting the growth ambitions of their suppliers and ensuring that Ireland remains at the forefront of dairy innovation for the global marketplace."
Henry Corbally, Glanbia Group chairman, adds,  "These major investments in Wexford and Belview are a great vote of confidence in Irish dairy and in Irish dairy farmers.  Despite volatility in global markets there is growing demand and positive long-term prospects for our products.
"These investments are designed to ensure that Glanbia Ireland's suppliers have the opportunity to access those markets.  I would like to thank Enterprise Ireland for their continuing support for the Agri-food sector which is such an important part of the Irish economy."
Jim Bergin, CEO, Glanbia Ireland, concludes, "These latest investments are part of Glanbia's longstanding commitment to meet the growth ambitions of our milk suppliers. In recent years, Glanbia Ireland has invested €235m at the company's milk processing plants at Virginia (Co Cavan), Ballyragget and Belview (Co Kilkenny).
"Between now and 2020 we expect to invest between €250 and €300 million to facilitate an expected 30% growth in milk from Glanbia Ireland's 4,800 farmer suppliers. This level of investment is also required to diversify the product mix we can offer customers to help navigate the unprecedented level of volatility in the global marketplace."
Related content