Saputo to acquire Dairy Crest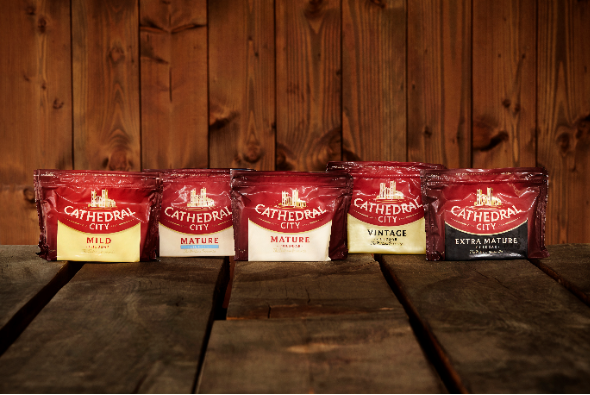 Cathedral City cheese owner, Dairy Crest is to be acquired by Saputo, one of the world's biggest dairy processors, for approximately £975 million.
Lino A. Saputo, Jr., chairman and CEO of Saputo said: "Dairy Crest is an attractive platform for Saputo and fits well within our growth strategy. We believe that under Saputo ownership, Dairy Crest will be able to accelerate its long-term growth and business development potential and provide benefits to Dairy Crest's employees and stakeholders. This recommended offer represents a compelling opportunity for Dairy Crest Shareholders, providing immediate value certainty."
Stephen Alexander, chairman of Dairy Crest, said: "The board is unanimously recommending this all-cash offer by Saputo to buy Dairy Crest at an attractive premium, which represents compelling value for Dairy Crest Shareholders. Dairy Crest is a leading UK dairy company and the proud manufacturer of Cathedral City, the largest UK cheese brand. Saputo is one of the top ten dairy processors in the world. Both companies have built strong positions in the cheese sectors in their respective home markets.
"The acquisition should enable Dairy Crest to benefit from Saputo's global expertise and strong financial position to fulfil and accelerate its growth ambitions. The businesses have strong shared values and the board is confident that Saputo's plans to invest in and grow the Dairy Crest business mean the proposed transaction is positive for all its stakeholders.
"The price premium Saputo is offering reflects Dairy Crest's portfolio of market-leading brands, its manufacturing and innovation capabilities as well as its experienced management team, who will continue to run the business under Saputo's ownership. It is for these reasons that the board is unanimously recommending this transaction to Dairy Crest Shareholders."
Related content