New chair for MEG Milch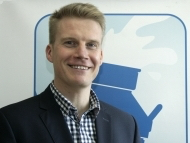 The delegates of the German dairy farmer's organisation, MEG Milch Board, have elected a new chair in Göttingen. Frank Lenz succeeds Peter Guhl as chairman. Guhl will resign after nine years on the board. Lenz, 40, runs a dairy farm in Schinne, Saxony-Anhalt, with 370 dairy cows.
The new chairman wants to pursue co-operation with other social groups as part of his remit.
At the same time, he wants to continue to focus on the original goals of the MEG Milch board, namely more participation in the market for milk producers to achieve milk prices that reflect ecological and social agriculture, via the use of contracts.
Related content