Keeping up commitment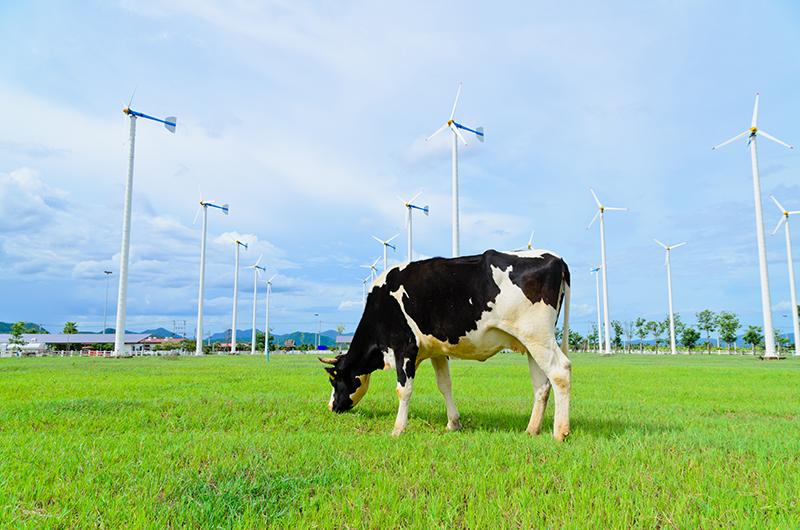 Sustainability and environmental issues are international issues. The UK dairy industry has become an aggregating member of the international Dairy Sustainability Framework, a global network to track sustainability indicators and for sustainable dairy. The Dairy Roadmap, comprised of Dairy UK, The National Farmers Union (NFU) and the Agriculture and Horticulture Development Board (AHDB) are joining, and so the UK will begin reporting on up to 11 sustainability indicators and strategic intents across the Dairy Sustainability Frameworks.
This commitment builds on the achievements made by the UK dairy sector through The Dairy Roadmap for over a decade and reaffirms the sector's commitment to reporting sustainability both nationally and globally, Dairy UK says. It is a good thing to see, in an era when so much is divisive, dairy is joining together to ensure that the environment and its inhabitants are working on sustainable solutions. Benchmarking practice and outcomes is a key part of seeing how to improve things on the ground.
In other news, I had gelato over the weekend, in bone-chillingly cold weather. They say British people won't eat ice cream when the temperature drops below 10 degrees Celsius, but we were part of a cluster of winter-clad customers who were queuing up to enjoy the various offerings (I was unsure of their nationalities, actually). I find myself hard-pressed to pass by an ice cream stall, but the Napoli pans in this case were so appealing, ranging from black vanilla to mocha and mint, and decorated with various shavings and sauces. We ate Nutella ice cream in cones and enjoyed it. It goes to show that people eat with their eyes, whatever the weather. And that retail still has a place for the food industry. You can't replace that impulse buy with a delivery service, I suspect.
Related content