Swiss milk price label is fair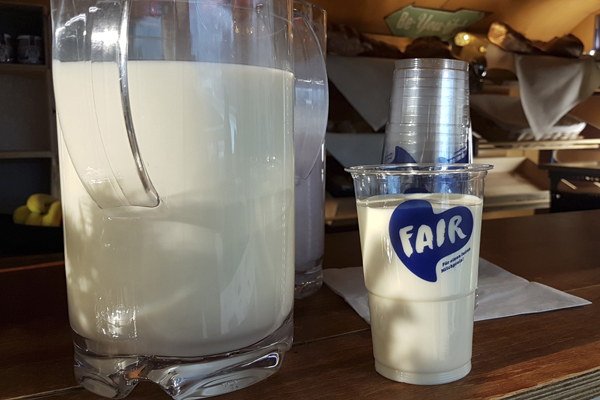 A new label identifying fair milk prices has been launched in the Zürich area in Switzerland. Behind the Fair initiative are nine Swiss dairy farmers, who are supported by the Swiss milk producer organisation, SMP.
The new label can be used for dairy products, if producers have been guaranteed to receive a net milk price of 75 rappen per kilo (€0.65 per kg) and both the Animal Welfare programmes BTS (Especially Pet Friendly Stable) and Out (Regular Outdoor Run) are met. In addition, the producers must not use genetically modified or palm oil-containing feed.
At the moment, the initiative and the label are still in their infancy, but according to Stephan Hagenbuch, director of SMP, talks are currently underway with processors on the use of the label.
"It's not about us nine farmers, but about all Swiss dairy farmers," says Priska Wismer-Felder, one of the initiators told the media in Switzerland. She and her colleagues are convinced that consumers are willing to pay more, if they know that the money goes into farmers' pockets.
Related content