Müller to reduce plastic use with milk packaging acquisitions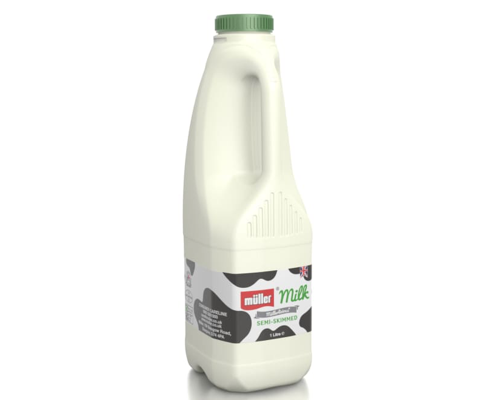 Müller has confirmed its intention to manufacture its own fresh milk packaging in the UK.
It is hoped that the multi-million pound move will give the business the means to further accelerate reduction in the use of plastic and increase the use of recycled plastic in its bottles to its target of 50% by 2020.
According to the company, plastic bottles used for Müller's branded and private label fresh milk products are already 100% recyclable.
Müller will also use its newly acquired assets to pursue new packaging solutions, working in partnership with its customers.
Acquisitions of bottle manufacturing plants owned by Nampak adjacent to Müller's dairies at Bellshill and Manchester have already concluded and Müller is in negotiations to purchase Nampak's bottle manufacturing assets adjacent to its Foston and Severnside dairies with a view to completion of these transactions in October 2018 and Autumn 2019 respectively, when current supply contracts expire.
On completion, the Severnside bottle manufacturing plant will then benefit from substantial investment from Müller.
Jobs are not impacted by these moves, with affected employees able to transfer across to Müller.
Andrew McInnes, Müller Milk & Ingredients managing director, says, "With these acquisitions we are changing our operating model to gain greater control and agility to ensure that our packaging is fit for purpose, recyclable and evolving to meet rapidly changing customer and consumer needs.
"Ownership of packaging assets immediately adjacent to our dairies gives us a significant advantage in our sector. Rather than being reliant on third party manufacturers or having to purchase and transport empty packaging from remote manufacturing facilities to our dairies, we will have the ability to make milk bottles in our own plants to our specification and pass them straight to our filling lines."
Related content