South Caernarfon Creameries celebrates 80th anniversary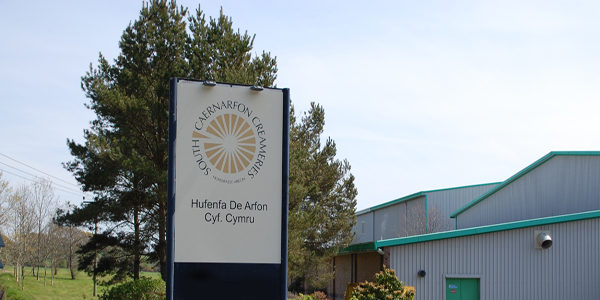 To mark its 80th anniversary, South Caernarfon Creameries is opening its doors to give a behind-the-scenes look at the creamery. The Open Day is being held on Saturday 7 July from 10am until 4pm with local people and visitors invited to come along.
Visitors can experience a guided tour of the creamery with its newly built multi-million pound cheese production and packing facilities. The tour will offer an insight into what happens to milk once it arrives on site from member farms and will follow its journey to the end process when the milk is made into traditional Welsh cheese and butter.
Tours will be running all day and available on a first-come-first-served basis and anyone wishing to participate is required to wear closed, flat shoes. Only children over the age of eight are able to join a tour.
There will be a cookery demonstration to showcase recipes from the new Dragon recipe booklet using the creamery's own Dragon cheese and butter. There's a chance to take on the role of a Cheese Grader and taste a wide selection of cheeses which will also be available to buy from the pop-up cheese shop.
Visitors can learn how to split slate to make a Welsh slate cheeseboard; demonstrated by Llechwedd Slate Caverns, the home of the maturation caverns where Dragon's signature slate cavern aged cheddar is matured.
Alan Wyn-Jones, managing director of South Caernarfon Creameries, says, "The Open Day provides us with the perfect way to celebrate our 80th year in business. We look forward to welcoming our farmers, customers, local people and tourists in order to give all the opportunity to see our new production and packing facilities in operation as well as to showcase our extensive range of Welsh cheese and butter that we sell under the Dragon brand."
Related content