Swiss unrest over milk prices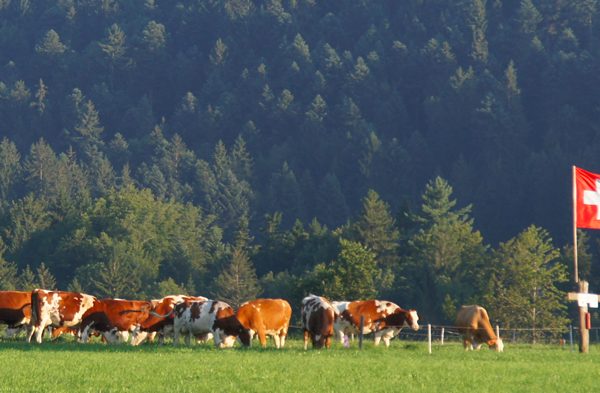 The Swiss Farmers Association (SBV) is angry with the Swiss Branch Organization Milk (BOM), as the BOM board has decided to leave the A-target price for dairy milk at CHF0.68 (€0.60) per kg.
According to SBV, the board of BOM has proved by its decision that it is neither able nor willing to make industry-internal decisions. These would have been urgent and necessary, as the dairy farmers are currently confronted with food shortages and expensive acquisitions and thus have massively increasing production costs, it says.
An increase of the Swiss milk price by 5 rappen (CHF 0.05, or €0.04) would have been mandatory in this extraordinary situation, according to SBV. This would have shown that the dairy industry is capable of responding to extraordinary developments, without the need for political endeavours.
The SBV claims that with continued market failure, it legitimately begins to wonder, why processing and trade are constantly taking profits and farmers can no longer pay the bills.
The Swiss Farmers Association is outraged by "the arrogance and lack of solidarity." The association has asked BOM to think again about the decision.
Related content