New inductees into International Cheese Guild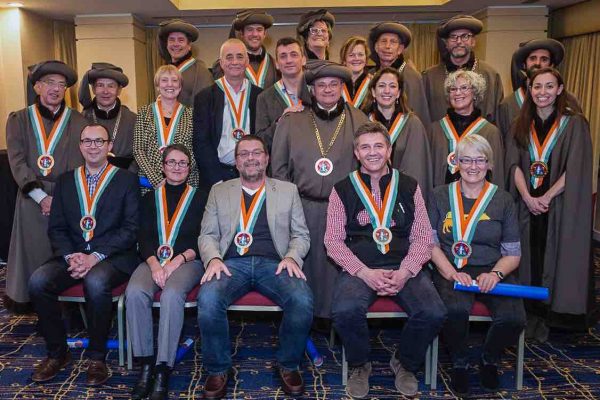 In an ceremony to be held at the Residence de France in London on 13 September, a number of cheese aficionados are to be inducted into the International Cheese Guild, a body established in 1969 by Pierre Androuet, author of The Complete Encyclopaedia of French Cheese. In 1992 Roland Barthélemy – also a cheese expert, whose philosophy is to bring together all of the dairy sector – took over as president, and still holds that honour today.
The roll call of inductees into The International Cheese Guild remain under close wraps, but they all have one thing in common – their commitment and contribution to the dairy industry. It includes Dairy Indsutries International's own Jenny Deeprose, a long-standing contributor to this magazine.
A non-profit organisation, the guild aims to federate the dairy sector at all levels and is open to all professional cheese makers – be they dairy workers, producers, refiners or commercial workers.
It is present in France, Switzerland and an additional 33 countries internationally. Now arriving in the UK, the September event will nod to the guild's progress thus far,and celebrate a diverse array of cheese styles and cheese making disciplines.
Cheese experts from all walks of life have been inducted over the years and this years' ceremony is set to recognise even more talent.
Some of the associations' most prominent members, including its current Prevost, Roland Barthelemy, will be in attendance to celebrate the newest members, whose efforts and achievements in the promoting of cheese through various activities over recent years have earned them the privilege to be enrolled in this organisation.
Adding further excitement, hosted by the French Ambassador, renowned French chef Raymond Blanc OBE will also be present at the ceremony, creating a range of recipes for the guests using cheeses presented at the event.
Related content