Milk. Love what's real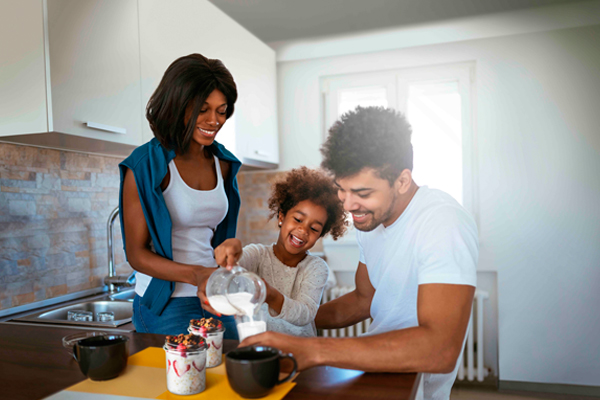 MilkPEP has announced a new campaign, "Milk. Love what's real", in a bid to get Americans falling in love with real milk again.
"Real milk is the real deal. We're painfully aware there's increasing competition and changing consumer habits and demands [to plant-based alternatives], but milk is still a top choice for so many people because it's got so much going for it," said Julia Kadison, chief executive officer at MilkPEP. "And today, there's even more reason to connect people to milk in real and salient ways, making sure that they recognise and realise the importance milk plays in their daily lives."
Beth Engelmann, chief marketing and communications officer at Dairy Management said:  "As we continue to build on the momentum of Undeniably Dairy, our campaign to increase trust and relevance with consumers, we are excited for the partnership and collaboration with MilkPEP, under the theme of real—showcasing that there is no substitute for real dairy."
The fully integrated campaign includes new television and digital content, shopper and in-store elements and lots of social media. The new campaign will be brought to life by real voices across total market reaching critical targets – parents, kids, and adult exercisers – beginning with award-winning cookbook author, blogger and host of Food Network show Girl Meets Farm, Molly Yeh.
To celebrate the launch of the campaign and new brand promise, "To inspire people to savor what's real and what really matters", the dairy industry is coming together to re-ignite the milk category and increase trust and relevance among consumers. Dairy community members who share a photo on Instagram showing a meaningful moment involving milk or dairy with #LoveWhatsReal #UndeniablyDairy and #Sweepstakes will be entered to win a culinary experience for two to celebrate National Dairy Month in June.
Related content