Kerrygold reaches €1billion global annual sales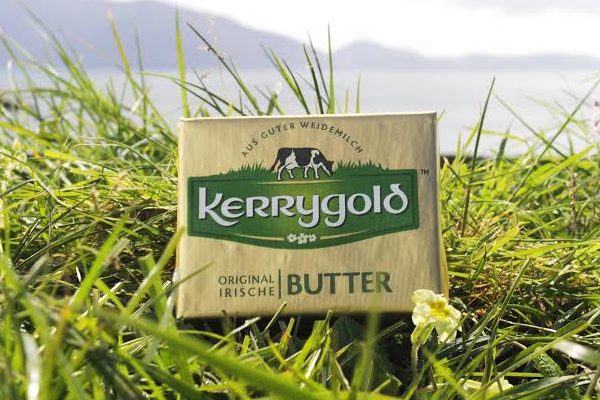 Kerrygold, a brand owned by Irish dairy farmers, has exceeded €1 billion in annual retail value – the first Irish food brand to reach this milestone.
The brand's success is attributed to farming families' commitment and dedication to making the best quality milk in the world, coupled with state-of-the-art member production facilities and an ambitious and focussed brand strategy.
While Kerrygold Butter has grown in popularity over the past five decades, the recipe has not changed since it was first produced in 1962, and now sells 7.5 million packets a week.
Unveiling the news, Minister for Agriculture, Food & the Marine, Michael Creed said: "The Kerrygold brand is an amazing asset for Irish dairy farmers and its promotion of Ireland's unique grass-fed credentials has been instrumental in enhancing Ireland's reputation around the world as a sustainable food producer. Reaching this milestone is a significant achievement for Kerrygold, and Ornua, who have not only contributed economically to Ireland but have also played their part in supporting our vibrant rural community and building opportunities in markets all over the world."
Commenting on its success, Ornua Foods managing director Róisín Hennerty said: "Today represents a special day for the dairy industry with Kerrygold exceeding €1 billion in annual retail sales. While Kerrygold holds a unique place in the hearts of the Irish people, we are especially proud that the brand has captured the hearts and imagination of consumers all over the world. The future is bright for Kerrygold – our unique connection to our consumers coupled with our way of farming and our members' expertise will drive the next generation of success."
Related content