Kancor embarks on major expansion in golden jubilee year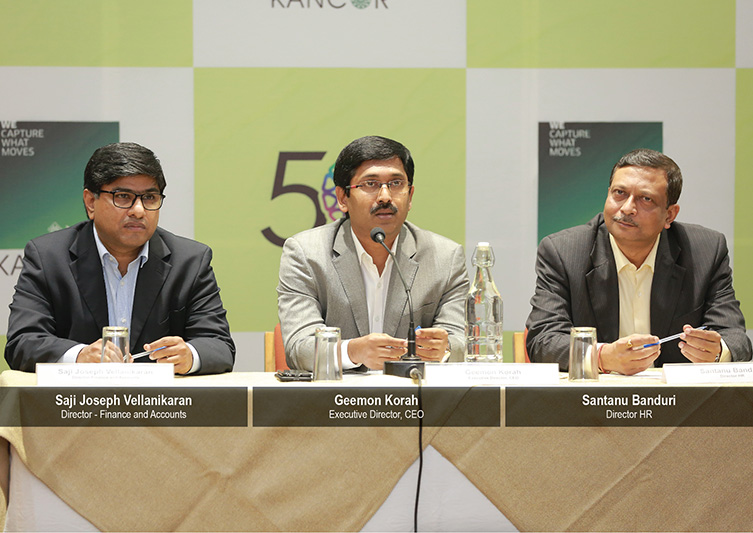 Natural ingredients manufacturer Kancor Ingredients Ltd. is celebrating 50 years in business by embarking on a major expansion.
Established in 1969, the company has already drawn up a three-year-long expansion plan. Kancor Ingredients, now part of France-based Mane Group, one of the largest flavour and fragrance companies in the world, has already invested over US$18 million in the last four years and will invest over $21m in the next 36 months for the expansion of existing manufacturing facilities, as well as setting up new facilities and incorporating new technologies.
As part of the company's plan, Kochi-headquartered Kancor Ingredients will continue the expansion of its facilities located in Kerala, Karnataka and Uttar Pradesh states in India. In Karnataka, the company is planning to set up an additional facility adjacent to the existing facility at Byadgi. The company is currently in the process of acquiring around 50 acres of land for setting up a new processing centre. It will act as the major processing centre of Kancor for the next 25-30 years. The company, which has two facilities in Bareilly, Uttar Pradesh, has also started the process of expanding both facilities. In the home state, the facility at Angamaly is all set to undergo a major revamp with focus on R&D and new products. It will take three years for the completion of the projects.
Addressing a media conference on 13 February 2020 at Kochi, Geemon Korah, CEO and director at Kancor Ingredients Ltd., said, "We carry out major expansion activities in every 10-12 years with a vision for the next 20 years. The last time we carried out a major expansion was in 2004-2005. However, this time we have planned it with a vision for the next 25 years and made it part of the Golden Jubilee celebrations. It is our gift to our employees, stake holders and business partners. At present, all our facilities are operating at their fullest capacities."
Every decade, Korah said, "New challenges emerge in terms of emerging technology, business outlook, consumer behaviours and crop outputs. In every phase, Kancor has led the way by doing things differently. In 1969-70, Kancor was the first company to set up a spice extraction unit in India. It brought out a sea of changes in the spice industry and motivated the industry to focus more on value addition. When it comes to food safety, we were among the first to obtain ISO certification in 1994. At every stage, we have increased our capabilities in terms of technology and products to keep up with the times. We will continue to do so in future," he said.
Related content