MIV polls farmers on prices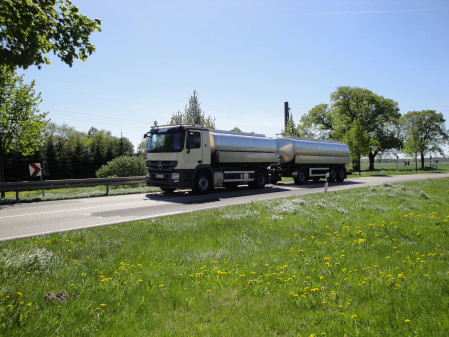 The German dairy industry regularly reviews dairy farmer contractual and delivery conditions. The majority of dairies are open to change and implement it, according to the result of a recent survey of the German Dairy Industry Association (MIV) among its 80 members.
Of the dairies surveyed, 40 responded, representing about 75%. Almost all dairies have discussed the topic of adjustments to supply relationships with their producers and possibly made changes. However, milk producers have also spoken out for the current state, which is said to be the right choice for them in relationship to the dairy.
There were surprises when looking at the terms of delivery contracts or commitments to a co-operative. Farmers want to commit themselves to their dairy for up to 12 years. In co-operatives the notice period is usually two years, but many dairies have agreed with milk producers on shorter deadlines.
There is approval for the mention of the milk price for the following month (and not the backward information on the previous delivery month). But the farmers reject a binding quantity planning with, for example, agreed maximums. However, many volunteer additional information to help dairies plan their use of raw milk. Only three dairies are currently installing systems with mandatory milk quantities.
Most of the changes are reflected in price models for milk pricing. Ten dairies already offer their milk producers fixed price models. A dairy says its farmers had completely rejected such an offer.
Fifteen dairies said that they find reassurance in price protection versus using commodity futures exchanges. Here, the dairy – if the single farmer decides – draws butter and skimmed milk contracts for the future on the commodity futures exchange and thus secures the milk price for this milk producer.
The implementation of these contract models is currently underway at various dairies. The approval of the farmers certainly depends on the future prices of commodity futures exchanges; hedging for lower milk prices certainly makes no sense.
"The results of this MIV survey among companies in the German dairy industry show that the dialogue between the milk producer and the dairy is part of the contractual content. This happens regardless of the legal form of the company. State interference in the contractual relations is not the task of the policy, and the economic operators can do that alone much better," summarises Eckhard Heuser, managing director, the position of the MIV.
Related content