Design award for Hohenloher dairy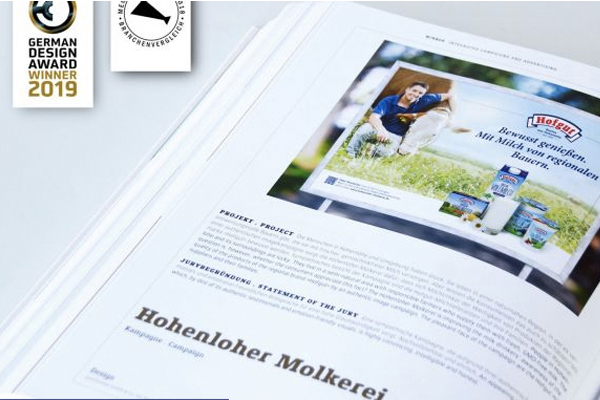 'Traceable and honest' were the words that the jury of the German Design Award used to describe the brand campaign for the winning Hohenloher dairy, whose regional strength is partly due to the co-operative idea.
"Credibility and strengthening of regional products should be at the top of our promotional campaign. The dairy farmers of the Hohenloher dairy have been feeding their animals without genetic engineering since 2016. Additional voluntary quality requirements are also met by all milk producers in our co-operative. When we talk about regional milk, consumers should also see where it comes from," said Martin Boschet, managing director of Hohenlohe Dairy.
The ad agency, querformat, was happy to implement the dairy's wish, and thus helped it win the award.
The German Design Award and the Econ Megaphon Awards juries agreed. Both gave the campaign one award each on the grounds of, among other things, "a sympathetic campaign that provides a high level of credibility based on its authentic testimonials and emotionally-friendly imagery. Comprehensible and honest."
Related content