Dairy Quarterly Q2 2019: Optimism in the midst of chaos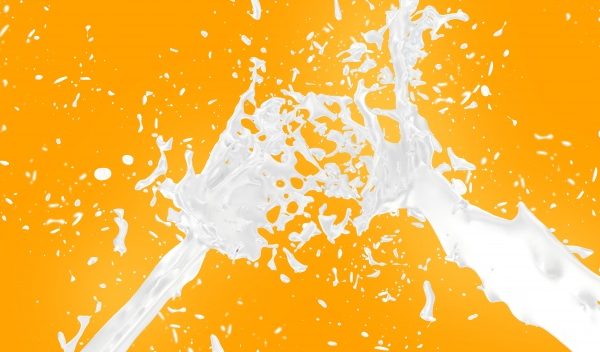 Tightening milk supply, reduced stocks, and price stability continue to be the key themes across global dairy markets, according to Rabobank's Dairy Quarterly Q2 2019 report.
Milk powder prices performed well in the first quarter of 2019, posting year-on-year increases of over 30% on the back of lower milk supply and falling stocks. In contrast, the fat complex was more broadly stable.
"Looking forward, global supply and demand fundamentals will continue to support commodity prices at current levels in Q3 2019," according to Mick Harvey, senior dairy analyst at Rabobank. "However, further upside in commodity prices is limited. Inventory levels on the buy-side have improved following a period of more aggressive purchasing. Also, the milk supply curve will turn positive against low comparables in the coming quarter, albeit very slowly."
Milk production around the globe
The milk production seasons in New Zealand and Australia are winding down abruptly. The rapid fall in milk production in Australia is not completely surprising, but the pace of the fall in New Zealand's output due to the unfavourable seasonal conditions has caught some off guard.
Rabobank expects further contraction in milk production for upcoming seasons in New Zealand and Australia, despite tantalising milk price signals. A lack of new supply will be supportive of premiums for Oceania-origin product in the near-term.
The markets are keenly focused on the current Northern Hemisphere seasonal peak, which have been mostly positive against low year-on-year comparables.
US milk production took an unexpected year-on-year dip in March, before recovering in April. US milk production is forecast to remain in a holding pattern with a lower national herd – despite more recent higher milk prices and current favourable feed costs.
In Europe, combined milk production for the EU-28 was up 1.1% in March year-on-year against a low comparable. Nevertheless, it is a small milestone, as it marked the first year-on-year increase since late 2018. Weather has been mostly positive for key dairying regions and a vast improvement on conditions experienced at the same time last year when the 'Beast from the East' struck.
Forecasts for 2020
When combined, milk production across the export engine (Big 7: EU, US, NZ, Australia, Brazil, Argentina and Uruguay) has stuttered along in the first half of 2019, with negative growth of 0.3%, and created tension in the global market.
However, the third quarter of 2019 will likely mark the return to growth of milk supply for the Big 7, and this rate of growth is then expected to accelerate through into 2020. However, given the outlook for farmer margins, the rate of growth is forecast to remain below 1% until the second quarter of 2020, and will support commodity prices at elevated levels through the second half of 2019.
The dairy demand landscape in key consumptive markets remains a mixed bag. The US economy is heading for a sizeable slowdown in 2020, The eurozone economy has been under-performing since 2018, and that has tempered consumer spending and limited growth in dairy demand.
Prolonged trade tensions will have negative effects on the Chinese economy moving into 2020. However, for the time being, Chinese dairy ingredient buyer's appetite has continued to surprise. This is a key event which will prevent commodity prices from cycling higher int he second half of 2019.
Given the modest milk supply profile from the Big 7 forecast for the second half of 2019, the net exportable surplus will remain squeezed for the  time being. The first quarter of 2020 is still the timeframe for a return to growth of the combined net exportable surplus.
Based on Rabobank forecasts, the global commodity market has peaked for now. However, fundamentals over the forecast period will prevent a severe down-cycle as we move into the first half of 2020.
Much more can be found in Rabobank's Dairy Quarterly Q2 2019 report.
Related content