Emmi Landquart tops 100 million litres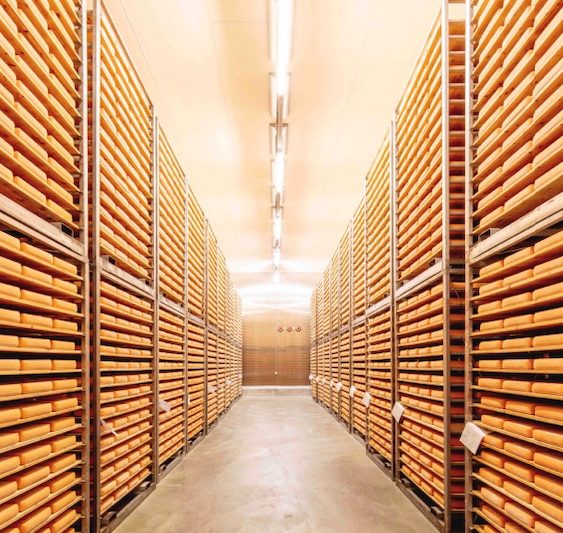 The Emmi cheese dairy in Landquart, which has always specialised in raclette cheese, broke the 100 million litres mark in 2019. The success is due to the increasing demand for raclette in Switzerland and the great popularity of Swiss cheese in the US.
When the Landquart cheese factory was built in 1993, the focus was entirely on raclette cheese. This cheese type has enjoyed growing popularity among the Americans. Swiss exports rose from 1,666 to 4,451 tons in the past 10 years, according to TSM Treuhand. In 2016, a second cheese line was put into production.
With growing production volumes, storage space in Landquart became increasingly scarce, and it expanded in 2010 and 2014. Today, the warehouse comprises around 350,000 loaves of raclette cheese, 80,000 loaves of mountain cheese, including Kaltbach Engadine mountain cheese launched in 2018, and 10,000 loaves of large-hole cheese. Around 822,000 loaves move in and out during a year.
Increasing production and growing demand for milk has meant that the approximately 650 dairy farmers from the surrounding area supply milk regularly.
"There are hardly any large fluctuations in the quantities. At least 80 per cent of the time, the machines run at 100 per cent," claims site manager Werner Sutter.
Related content