Uelzena adds high-bay warehouse in Germany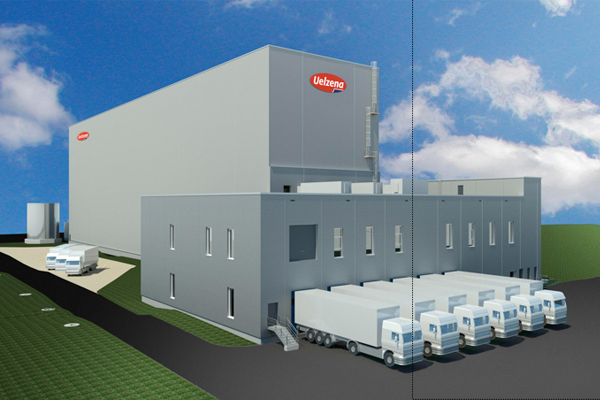 At Uelzena in Germany, a new 37-metres-high bay warehouse has now been put into operation. When fully operative, every day around 60 trucks will deliver or pick up goods, which will be stored in 13,000 pallet spaces. With a fully automated storage process, an envelope of 1,300 pallets per day can be generated.
The use of the high-bay warehouse guarantees the company great independence from third parties, it says. The dairy's own warehouse resources allow it to react quickly and flexibly, to external circumstances.
The investment of €17 million is worthwhile in ecological terms as well. By saving long transport routes, which were previously unavoidable with the use of several external warehouses, environmental impact is reduced.
The warehouse fulfils stringent logistical requirements for the next few years in order to be able to supply the customers quickly: just-in-time of stored goods, standardised processes such as fully automated labelling of shipping labels, high turnover rates and constant inventory transparency. It also has air-conditioned storage, transport of the goods through fully automated storage and retrieval machines and conveyor elements. The warehouse is expected to be fully operational by June 2019.
Related content