Objective butter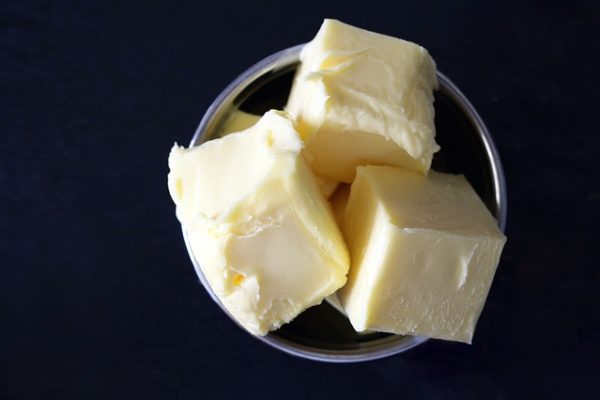 I went to Food Matters Live last week and talked about butter. Specifically, Finnish butter, which Finland co-operative Valio is introducing early next year in the UK. It looks like it will be a Nordic country bunfight, with Swedish-Danish-British dairy co-op defending its turf here in the UK against new products from Valio. The co-operative is also planning a kefir yogurt, cheese and a butter spread, launching in the major multiples about the same time.
That being said, I think there is room on this dairy-loving isle for butters of every stripe. Let's face it, there is a global butter shortage and the more butter the better, in my book.
As long as there is plenty left for us to use in the office version of the Christmas Bake-Off, we will be fine. I have now been told by my better half that cheese straws will not win any bake-offs, but I disagree. They have not tried my cheese straws yet.
Despite the never-ending barrage of non-dairy protein products (pea proteins and so forth) at the show (um, rosemary water?), there appeared to be a quiet resurgence of dairy products at the show. Motion Nutrition was a very funkily-packaged whey lifestyle product, complete with a Scottish Commonwealth Games swimmer, Joseph Welstead, on hand to support the brand. Niall Moloney was on-stand, offering samples of Pow-Cow, a yogurt-based ice cream with high protein, low fat and live cultures in three flavours – passionfuit & mango, coconut and chocolate.
More traditionally, Victor O'Sullivan had lovely goat cheese, with Bluebell Falls artisan cheese in several variants. And not least, Gary Cosby of the Dairy Council was showcasing the selection of brochures and recipe cards for using dairy products. I grabbed a few for my kitchen. Maybe the cheddar and rosemary biscuits will be my office Bake-Off winner instead.
Related content