Rabobank predicts tighter supplies in 2018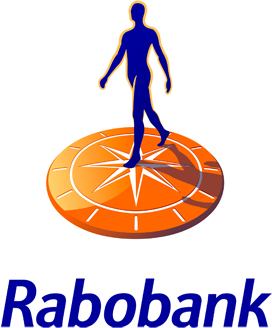 Growth in milk supply—which turned positive in the second quarter if 2017— accelerated in the third quarter. The pressure of increasing milk supply across the key export regions began to take a toll on global commodity prices in the third quarter of 2017. The entire dairy complex witnessed weakness—including butterfat prices, which had been defying gravity, but have more recently trended towards US$4,500 per tonne, still comfortably above the historical average butter price.
Not surprisingly, skim milk powder prices remain depressed. The closure of the European intervention scheme removed the floor, allowing for prices to soften further—and with it, dragging the whole milk powder price lower.
While the global cheese market faired best, with only a minor drop in the past quarter, heavy stocks of whey continued to push the global market lower (-25%) and are negatively impacting the return from a cheese/whey stream.
Looking forward, growth in milk supply in the Big 7 continued in the third quarter, at 2.2%, which was the fastest pace since late 2016. In the current cycle, supply growth in the Big 7 will continue through to the third quarter of 2018—but the rate of growth will peak in fourth quarter 2017, driven by the Oceania spring peak and a return to growth in Europe.
With all eyes fixated on the peak flow in Europe next year, Rabobank expects supply growth to continue, but easing milk prices and efforts to contain supply growth in some regions will constrain growth.
The first signs of weaker milk prices (in local currency) have emerged in a number of export regions. The price falls are off a high base—meaning levels remain above breakeven— but pressure will build, squeezing farmer margins. Other changing aspects on the horizon will tighten farmer margins.
Buoyant dairy demand, particularly for cheese and butterfat, in the northern hemisphere has been a feature on dairy markets in recent times. However, demand growth is starting to moderate following a period of robust growth.
Looking to dairy demand in emerging economies, trade data confirms there is robust import purchasing in key deficit regions, including parts of North Africa and South- East Asia.
The US dollar index, a measure of its strength against a basket of currencies, was relatively rangebound over the past quarter.
In China, milk prices continue to inch higher, but ongoing industry consolidation and unfavourable weather have hampered production growth. As a result, import purchasing remained active—and this trend is forecasted through 2018. There has been active importing from other deficit regions, including South-east Asia and parts of North Africa.
Exportable supply fundamentals will keep pressure on prices through the second quarter of 2018, leading to further downward pressure on the dairy complex. When combined (Q4 2017 and Q1 2018), the global market will confront a wave of exportable surplus that is 3.2bn litres (in liquid milk equivalents) higher year-on-year.
It will not be a smooth recalibration of the dairy complex. There is no immediate end in sight for weak SMP prices, given the stock overhang. Rabobank expects pressure to build on other global commodity price, particularly butter and cheese. However, low stocks of butter (especially in Europe) will support prices well above the five-year average.
Buoyant importing of cheese in countries like Japan and China is providing support for cheese markets. In contrast, whey prices continued to be weighed down by strong production and growing stocks, along with the possibility of SMP intervention stocks entering the animal feed market adding to the pressure.
Looking further afield, Rabobank sees a gradual tightening of exportable supplies through the second half of 2018.
Related content