FMCG Security offers new staff screening service to UK FMCG sector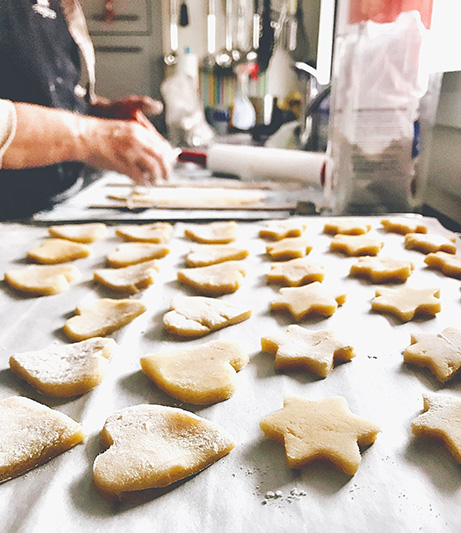 In light of intelligence sources identifying the FMCG (fast moving consumer goods) sector as being at significant risk of a deliberate terrorist attack, FMCG Security is offering advanced staff screening services.
FMCG Security has said it believes that it's only a matter of time before a major attack is launched on the country's food supply chain by a terrorist group or a lone wolf pursing a radicalised agenda, possibly through premeditated contamination, that could result in supply failure with catastrophic consequences both socially and economically. Because of its widespread delivery capabilities, FMCG Security believes the FMCG sector needs robust safeguards in place for all stakeholders, such as employment screening measures, to protect against rogue employees, the potential threat posed by pressure groups and/or ideologically motivated individuals.
FMCG Security can embed its Insight products, a comprehensive range of employee background checks that go far beyond DBS (criminal records) and Right to Work, to form a fundamental part of companies' TACCP and VACCP compliance using a simple traffic light system – Red meaning do not proceed, Amber meaning proceed with caution and Green meaning no negative issues identified, proceed.
Standard DBS checks can only access 8% of an employee's background information, whereas FMCG Security's intelligence-led Insight service evaluates 78% of data, with the most important aspect being verification of identity using highly advanced facial recognition technology. FMCG Security is currently the only UK company (and one of only three in the world outside government intelligence agencies) to offer this level of employee background checking service.
FMCG Academy chairman, Jeremy Praud, commented: "There have already been documented attempts to disrupt the UK's food supply chain, the most notorious being the case of Munir Mohammed and Rowalda El-Hassan, the couple convicted in 2018 of preparing for terrorism in a plot that could have attacked Derby or poisoned supermarket food.
"Mohammed slipped under the radar by obtaining false EU documents which helped him secure work at Kerry Foods in Burton, a major manufacturer of ready meals where he cooked sauces for meals going to Tesco and Morrisons. Thorough vetting would have revealed he was a risk to the food supply. Kerry subsequently lost the Tesco contract so closed the plant with the loss of 900 jobs.
"Standard DBS checks only access 8% of available data. Our intelligence-led background checks access 78%. The question is would you choose to make informed decisions based on understanding only 8% of the potential problem, or would you prefer to have access to 78% of the data?
"Insight finally enables UK food manufacturers to access the information they truly need to protect both their brands and the public in a way affordable for FMCG manufacturing. Safeguarding your workforce can lead to increased confidence across employees, shareholders and customers."
FMCG Security believes that mbedding counter measures and instilling formidable layers of security is a small price to pay against premeditated contamination to damage the UK economy, amongst other serious consequences. It is estimated that it cost the Russians less than £2,000 to mount a mainland attack on the UK but the Skripal incident resulted in a £20 million clean-up bill, town centres closed, hospitals quarantined, transport and businesses affected, three people seriously ill and one fatality.
FMCG Security employee security solutions are designed specifically for the food and drinks supply chains. The company can offer to conduct seminars by agents at the forefront of counter-terrorism on the premises of businesses in the FMCG manufacturing sector to brief key stakeholders on industry threats, intelligence gathering and how best to embed intelligence-led countermeasures within an organisation.
For more information, visit: www.fmcgsecurity.com
Related content