Unilever adds Romanian ice cream producer to its portfolio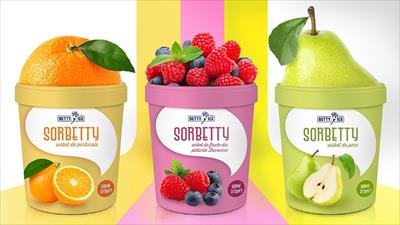 Unilever has announced that it has signed an agreement to acquire Romanian ice cream producer Betty Ice SRL
Betty Ice is the main local ice cream producer in Romania, with a total turnover of €30 million. The company owns one factory in Suceava and has over 180 ice cream kiosks open during summer time. The company employs 760 employees in Romania.
Unilever's South Central Europe Ice Cream division and Betty Ice will operate as a standalone unit within Unilever and will be led by Vasile Armenean, who will act as a general manager.
Armenean says, "In 23 years we have grown a great business in Romania, and we are proud that Betty Ice, the number one Romanian ice cream brand, will join the portfolio of the number one ice cream producer in the world. Our legacy and Unilever's vision are a perfect match for the future of Betty Ice brand."
James Simmons, managing director Unilever South Central Europe, adds, "We are delighted that Betty Ice will join the Unilever family. Betty Ice is a wonderful business, much loved by Romanians.
"I am also very pleased that Vasile Armenean has decided to join our company. He is an outstanding entrepreneur and he will play an instrumental role in creating a bright future for this new business."
The agreement is subject to regulatory approval by the Romanian competition authorities.
The value of the transaction is undisclosed.
Related content