Austrian hay milk market hotting up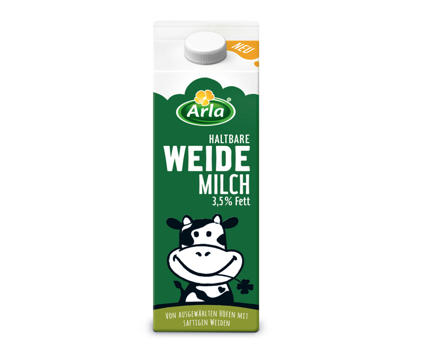 According to a Dentsu study in which 1,822 Austrians between the ages of 15 and 64 were interviewed, Austrian hay milk is well known and in demand.
"We are pleased that 82% of Austrians know hay milk or hay milk products. This shows that our marketing offensive and the excellent work of the farmers and processors have an effect," says Andreas Geisler, coordinator of ARGE Heumilch.
Not only the awareness is at a high level, but also the demand: 68% of consumers buy hay milk products from time to time and 58% buy them several times a month. The best-selling products are milk and cheese.
"It is particularly pleasing that the naturalness of the food, the taste and the sustainability are the most important purchasing criteria for hay milk products," says Geisler.
In 2016, this type of dairy product was awarded the EU seal of quality g.t.S., or  guaranteed traditional speciality. "Here, too, the work of recent months is bearing fruit: Every sixth Austrian knows the name g.t.S. With weekly hay milk buyers it is around 40%," Geisler adds.
Related content