Fonterra considers sale of ice cream brand Tip Top in bid to reduce debt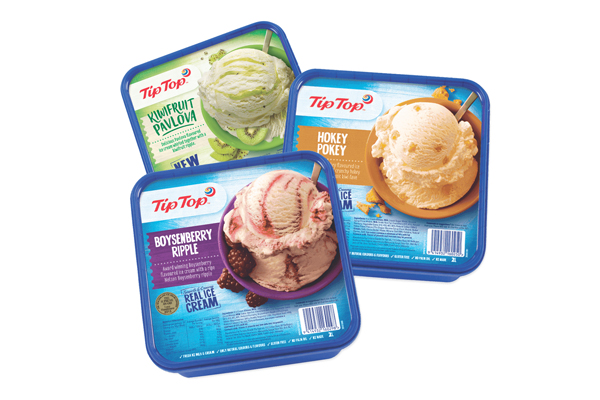 Fonterra is considering sale of its ice cream brand Tip Top and has appointed FNZC as an external advisor to consider a range of options.
The world's largest dairy exporter made a loss in its 2018 financial year, and has said it has to divest assets to help it reduce debt levels by NZ$800m (US$549m).
Fonterra's first-quarter revenue of NZD3.8bn (US$2.61bn), is down 4% on a like-for-like basis..
"While performing well, Tip Top is our only ice cream business and has reached maturity as an investment for us. To take it to its next phase successfully will require a level of investment beyond what we are willing to make," said Fonterra's chairman John Monaghan.
"We want to see Tip Top remain a New Zealand based business and this is being factored into our options."
If a sale did go ahead it would be by the end of the fiscal year, which ends on July 31 for Fonterra.
The co-operative also downgraded its 2018/19 forecast Farmgate Milk Price range from $6.25-$6.50 per kilogram of milk solids to $6.00-$6.30 per kilogram.
A 25 cent milk solid price cut would cost the country about $459m. For the average New Zealand farmer milking 431 cows averaging 368kg MS per cow it represents a $39,652 blow.
At the company's annual meeting in November Fonterra said it would be reviewing its assets and some would be divested.
That process appears to be underway, with Fonterra announcing it had reached a provisional agreement on key terms to unwind its Darnum joint venture with Beingmate.
The Darnum plant was opened by Bonlac Foods in July 1997, before Fonterra acquired the site in 2006. The plant produces nutritional powders for the domestic and global markets.
Fonterra would regain full ownership of the Darnum plant by December 31 and enter into a multi-year agreement for Beingmate to purchase ingredients from it.
Related content